TEMPORARY NOTE TO MY EMAIL SUBSCRIBERS:  If you subscribe to my daily posts, then you receive an email each morning with the full post for you to read and enjoy.  Over the past couple of days, the pictures (one of the most important parts) aren't all showing up in the email.  I'm working with WordPress to figure out why.  Until then, please click on the BOLD BLUE HEADER at the top of the email (the header of this post is SPOOKY COLOR INSPIRATION FOR HALLOWEEN) to open the blog post in your browser.  I hope to have this figured out soon.  Thanks!
TEMPORARY NOTE TO THOSE WHO DON'T SUBSCRIBE:  I'm glad you are here.  You should totally subscribe!  🙂  Just enter your email address in the right-hand column of this post above "subscribe to my blog."  How easy!?
---
I love playing with colors – and I'm always inspired by great combinations of the colors in Stampin' Up!'s family of colors.  In the months between Halloween and Christmas, we witness a transition of colors that informs how we celebrate each holiday:
Halloween.  With its blacks and oranges, Halloween is typically dark and solemn.  Little pops of color and lightness can turn dreary into festive – you can even make Halloween sweet with the right combination of colors.
Thanksgiving.  Browns and musty yellows that mimic the fallen leaves let us know that Thanksgiving and Fall have arrived.  Again, pops of oranges and greens accent the traditional holiday colors, but Thanksgiving is all about the neutral tones.
Christmas.  The traditional colors of Christmas are red and green.  Whether they are paired as bold-and-bright or as rich-and-regal,  Christmas is traditionally framed with its reds and greens.
In a couple of posts spread over the next couple of weeks, I'll be sharing some color inspiration for each of these holidays – I shared similar posts last year.  These posts are updates of the color combinations I shared last year, including some projects I've created for each Holiday color scheme.  New colors, new combinations, new inspirations.
Today is all about the first of the "big three" – Halloween.
Build Your Own Color Combinations for Halloween.  It's fun to create your own combination of colors for the holidays.  Here's a quick-and-easy chart I created to help you pick the right combination of colors for Halloween.  Please save this.  Share it with your friends and customers to inspire them.
A Step-by-Step Description of this Chart
STEP ONE:  Black and orange are a must, so we start there. Your card can take a very different direction depending on whether you pick Tangerine Tango, Pumpkin Pie or Peekaboo Peach as each shade of orange has a different appeal.
STEP TWO:  Once you've selected the black-and-orange combination from the first column, you'll want to decide whether you want to pair your colors with Whisper White or Very Vanilla.  Again, that decision can change the direction of your card.  These are very important decisions, folks!
STEP THREE:  Next, pick one of the six colors listed in the third column.  The purples and yellows are great additions to the traditional colors for this holiday, while Bermuda Bay and Old Olive offer a new and refreshing spin on the traditional colors for Halloween.  Certainly you can pick more than one of these colors, and there are certainly other colors you can include – this is just a starting point.
How easy is that?  Of course you can switch out the colors with almost any colors in the Stampin' Up! family – these options are only here to help you get started.  Picture these combinations in your mind's eye to see how each one offers its very own flavor to the holiday.
Samples of Halloween Color Combiantions

Here are some Halloween projects from this year that showcase great Halloween color combinations.  Some of the colors are not listed above, but the colors were built with the same general model.  It seems I've used a lot of grays this year in place of (or as a complement to) black.
You can click on any of these pictures to see the original posts:
Basic Black, Pumpkin Pie, Whisper White, Old Olive, Perfect Plum:
Basic Black, Pumpkin Pie, Very Vanilla, Crushed Curry, Smoky Slate:
Basic Black, Pumpkin Pie, Whisper White, Smoky Slate:
Basic Black, Pumpkin Pie, Whisper White, Crushed Curry, Basic Gray:
Basic Gray, Pumpkin Pie, Whisper White, Smoky Slate:
Don't be afraid to add unexpected colors to your Halloween projects – the new colors make the projects special.  I hope this helps you to decide on the colors you want to use for your Halloween projects.
Thanks for stopping by today!
Brian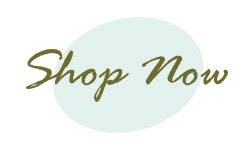 ---