Yesterday I mentioned that I've been making Christmas cards for several months.  Well, it's true!  Tomorrow is Christmas, so this year's season of Christmas cards will come to an end.  As a gift from me to you, I thought I'd offer you a quick look back at some of my favorites from this year, along with a fun video I made two years ago (it's always fun to look back and smile).  I hope you and your family have a wonderful Christmas.
You can click on any of these cards to open up the original post about each):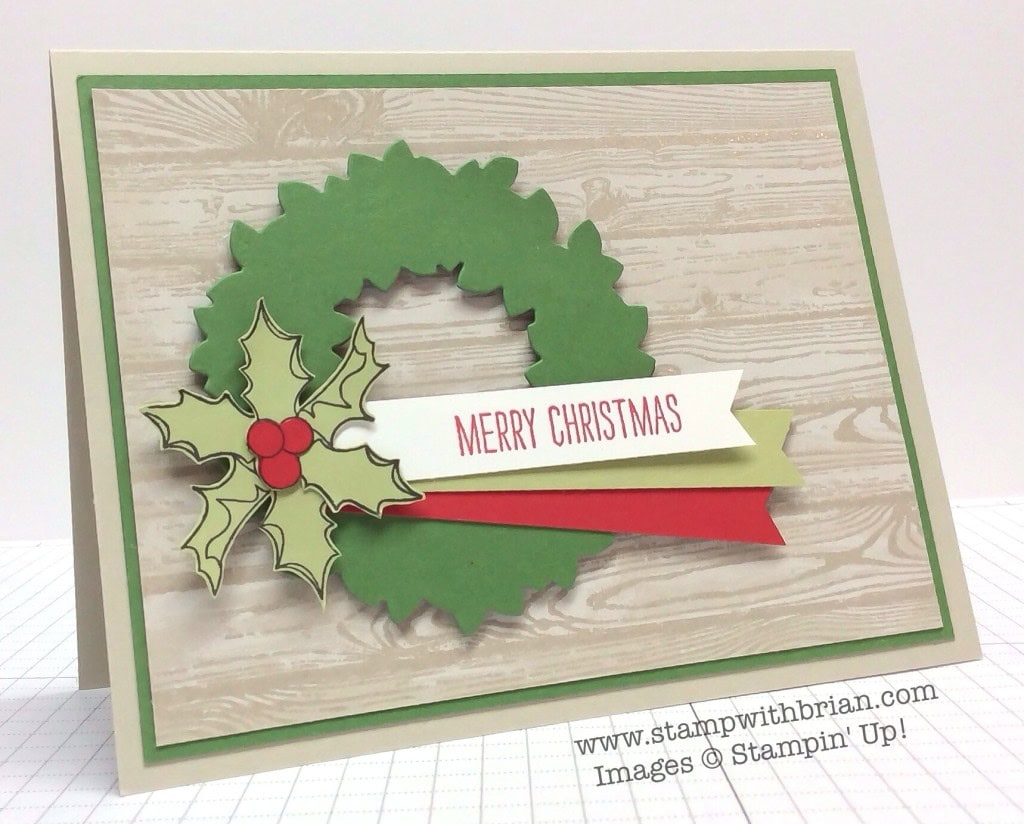 I'm exhausted!  🙂  It was fun to share those with you, and I hope you found some in there you'd not seen before.
I also promised to share a video from two years ago – it's the "bloopers real" from one of my first videos.  Mom was running the camera – it was all we could do to get through it.  I hope you enjoy!
Thanks for stopping by today!
Brian
Clearance Rack Updated.  If you missed my posts yesterday, then you might have missed out on the announcement that Stampin' Up! has restocked the Clearance Rack.  You DON'T want to miss out!  Check it all out here.