Welcome to my latest edition of Three Things I Like.  Every once in a while I find a project that I think is pretty extraordinary, so (naturally) I want to share that project with you.  As a part of this post, I also share three things – just three things – I like most about the project.  It can be difficult, but that's what makes it fun – and I'm up for the challenge.
The card I'm sharing today was created by Kylie Bertucci, a Stampin' Up! demonstrator from Australia, and given to me in Hawaii.  I first met Kylie on the Caribbean cruise last year and was able to hang out with her again in Hawaii.  What fun!  You might remember this photo from my summary of our stay in Hawaii (I've labeled it to make sure you can identify the responsible parties) – I happened to be walking by when this picture was being taken, and I couldn't resist:
OK, OK, enough fun!  You are not here to have fun – you  are here to listen to me go on and on about stamping-related things.  (if you ARE here to have fun – there's more fun at the end of this post).  Here's Kylie's card:
And now for the hard part – I'm going to share three things that really stand out to me about Kylie's card:
Use of Patterns.  Yesterday I shared a fun video with tips for perfectly pairing patterned papers in our papercrafting projects.  I showed some pages from Bohemian, on of the new Designer Series Papers in the upcoming catalog (if you missed that video, please check it out here).  While I suggested that you shouldn't pair bold patterns with bold patterns, this card offers that exception to the rule.  This herringbone pattern is a perfect technique for combining slivers of these bold patterns.  Kylie strategically strategically disperses the bold patterns between the monochromatic ones.  Kylie gets no demerits from me for use of pattern.
Accent colors.  You already know I love a thin border to frame a focal image, right?  Kylie delivers in this card.  The Very Vanilla frame around the central panel is the perfect accent to the technique she uses on the cardfront.  Any other color would have distracted.  Why?  Because the border around her focal panel pairs well with the thin Very Vanilla border around the sentiment.  So crisp, so clean.
Snippy Snippy.  The sentiment is stamped with I Think You're Great, a new stamp set from the upcoming catalog.  Love it!  This is one of those "negative image" stamps – the ink hits the entire image except for the letters that form the words. Although she stamped the sentiment in Blackberry Bliss, she also stamped it in Island Indigo and snipped those words out.  That little bit of paper piecing (no "r" in piecing) really helps the sentiment to work wonderfully with the patterns in the paper.  Yippee Snippy!
Stamp Sets:  I Think You're Great  Papers:  Bohemian Designer Series Paper, Very Vanilla, Island Indigo  Inks:  Blackberry Bliss, Island Indigo  Accessories:  2″ Circle punch, Stampin' Dimensionals
I promised there would be a little more fun later in the post, right?  Well, later is here.  During one of our breakfast gatherings in Hawaii, Kylie and I tried to portray various human emotions on her cell phone.  Why?  Who knows!  I forget the words we were portraying in each picture, but we had a lot of fun with it.  Here's a peak into our idea of fun:
If you want see more of Kylie's creations, you can check out her blog at CraftyKylie.com.
Thanks for stopping by today!
Brian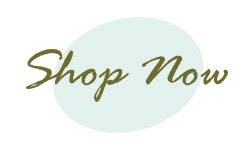 As if you haven't already been reminded about it enough…please don't forget about my 2015-2016 Annual Catalog Product Shares and Designer Series Paper Swatch Books.  What a great way to pick up a little bit of everything at a fraction of the cost!  I don't want you to miss out!  Click on the photo below to see my post about Shares and Swatch Books: