The last three days have all been leading up to today's video post.  Yippee!  If you have been following along, then you are ready to enjoy the video.  If you haven't been following along, then here's a recap of what's been going on (click on the day to see the post):
SUNDAY – we reviewed my Product Shares and DSP Swatch Books
MONDAY – I shared a video and brief write-up about pairing patterns in printed papers
TUESDAY – I shared a gorgeous card from Kylie Bertucci that uses Bohemian Designer Series Paper and a herringbone pattern.
If you missed it, here's Kylie's card:
Today's video gives you more information about how you, too, can create this beautiful background on your papercrafting projects.  About two years ago, I made a whole bunch of herringbone cards and really enjoyed playing around with the patterns.
What is herringbone?  While it's best known as a pattern in dressy suits and scarves, it's also found in brickwork and wooden floors.  The best way to describe Herringbone is to show you:
With strips of Designer Series Paper or card stock, you can create your very own herringbone patterns.  Here's how:
I hope you enjoyed my video and that you will give Herringbone a try!  Super fun!  Here are some other projects I created a couple of years ago that show the diversity of this technique – along with a written step-by-step tutorial in the post for the last card:
Birthday and Thank you:
Sympathy:
Halloween:
 Thanks for stopping by today!
Brian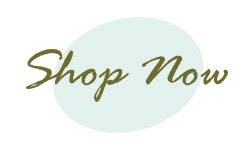 As if you haven't already been reminded about it enough…please don't forget about my 2015-2016 Annual Catalog Product Shares and Designer Series Paper Swatch Books.  What a great way to pick up a little bit of everything at a fraction of the cost!  I don't want you to miss out!  Click on the photo below to see my post about Shares and Swatch Books: