Here we are at the end of another month.  Can you believe June will be here tomorrow?!  I've been having a lot of fun with the new 2015-2017 In Colors, and I can't wait for you to get your hands on these gems.  Inspired by this week's MOJO Monday sketch, today's project combines Mint Macaron (can you say, "love?") with the classic Crumb Cake.  Here's my 3-1/2″ x 5-1/2″ card:
And here's Julee Tilman's challenge banner that inspired my tall and skinny card:
Tips, Tricks and Reminders
Not Going Away.  This year's Annual Catalog includes quite a few carryovers from last year's Annual Catalog and this year's Occasions Catalog.  There are also some great carryovers from the 2014 Holiday Catalog that I'm excited about.  One of those stamp sets is Merry Everything – a tag set that coordinates with the Note Tag punch (also carried over).  I just love this "grateful for you" sentiment that can be used year-round.  Through the end of June 2, you can still buy this stamp set AND Note Tag punch in a bundle (#137635 for wood, #137636 for clear) – both items continue to be available on June 3, but the bundle goes bye-bye.
Something New.  While there are many great carryovers in the catalog, I'm always excited by the new products being offered.  This year, Stampin' Up! is introducing 12″ x 12″ sheets of lightweight paper that's perfect for making envelopes.  The papers are available in a collection of Neutrals and a collection of 2015-2017 In Colors.  Not only are the patterns perfect for making an envelope (one side is solid, while the other has fun, coordinating patterns), but the papers can easily be used in projects like the one I'm sharing today.  The large banner is created with the Mint Macaron envelope paper – as is the envelope itself.
Color Combination.  I know, I know.  You want to pair Mint Macaron with Tip Top Taupe, another new In Color.  I get it – they are beautiful together, and they are both so new.  I just love the combined softness and graininess (how do those make sense together?) that Crumb Cake offers.  I think they worked perfectly together.  If you like this combination, too, feel free to save this: 
Stamp Sets:  Merry Everything  Papers:  Crumb Cake, Mint Macaron, Whisper White, 2015-2017 In Color Envelope Paper (Mint Macaron) Accessories:  White Stampin' Emboss Powder, 2-1/2 Circle punch, Hexagon punch (for small banner tips), Stampin' Dimensionals
I hope you'll pop over to the Mojo Monday site to see the other cards for this week's challenge.
Thanks for stopping by today!
Brian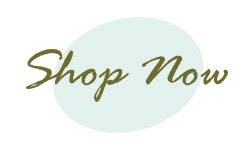 New Catalog.  Stampin' Up!'s 2015-2016 Annual Catalog makes its online debut this week!  With all the excitement around the catalog, I'll be here tomorrow and Tuesday to point you in the right direction and get you off on the right foot.  Yippee!
Swatch Books and Product Shares.  This is the last weekend to sign up for the first round of my Annual Catalog Product Shares.  As if you haven't already been reminded about it enough…please don't forget about my 2015-2016 Annual Catalog Product Shares and Designer Series Paper Swatch Books.  What a great way to pick up a little bit of everything at a fraction of the cost!  I don't want you to miss out!  Click on the photo below to see my post about Shares and Swatch Books: