The day you've been waiting for has arrived – Stampin' Up!'s 2015-2016 Annual Catalog is live and ready to receive your orders.  You can click on the photo below to download a .pdf of the beautiful book or view the new products in my online store by clicking on the link below the picture:
View the New Catalog items online here.
What are your favorite items?  I know there are quite a few items in this new book that made it to your list.  Are you super-excited about the new dinosaur photopolymer set, or are you thrilled to bits about the amazing sentiments inside the pages of this catalog?  I'm sure you love the new In Colors (you'll need all of those), but did you also see the new thicker Whisper White cardstock on page 149?  How about the amazing designs in the Background Color Collections on page 144?
You are probably a professional at seeking out the stamp sets you want – go ahead, get them!  There are definitely some quiet must-have items buried in the pages of this catalog, and I don't want you to miss them.  I'll share my list of favorite things from this new catalog later in the week, but for now, here are a few "last minute add-ons" you might want to consider before you click "send" on that order:
The 2015-2017 In Colors (p. 137).  What a fantastic collection of amazing colors!  The Cardstock & Pad Kit (#138358) is the best deal in the catalog – all five Classic Stampin' Pad and an assortment of the In Color Papers.
Happy Happenings (p. 103).  What is a card with no sentiment?  This is a perfect set that has a wonderful variety of wonderful sayings.  Personal preference – I prefer that my really small and really big stamps are wood mount.  That's me.
Designer Series Papers & Cardstock Packs (p. 142-144).  All of these papers are GORGEOUS!  This year, Stampin' Up! is introducing Cardstock Packs – an assortment of 8 sheets of three colors of cardstock that coordinates with these Designer Series Papers.  Who doesn't love that?!  Pick a Designer Series Paper you love, and pick the coordinating cardstock packet.  Easy!
Color Collections Designer Series Papers (p. 144).  These are the 12″ x 12″ papers in each of the color families that are commonly called Background Papers.  The newly configured patterns on these papers a AMAZING!  I've said this before – I was determined to NOT buy these, but all of these color families have made it onto my list…
p. 149 Whisper White 8-1/2″ x 11″ Thick Cardstock.  100 pound Whisper White paper – does it get any better than this?  I love my thin Whisper White for cardfronts and inserts, but THIS will allow me to have perfectly sturdy card bases.  Yippee!
p. 156 Tear & Tape Adhesive.  Move over Sticky Strip, now there's something tapier.  That doesn't even make sense.  Imagine Sticky Strip without scissors and static cling – that's Tear & Tape Adhesive.  You tear it right off the roll and peal back the paper backing.  Done!  We tried it in Hawaii – it won't stick to your fingers, and it will definitely hold your 3-D projects.
Bundled Savings Throughout.  Look carefully for the bundle offers in the pages of this catalog – there are just so many!  A 15% savings right off the top is a great option.  🙂
What are you most excited about?  What items are safely on your list for today?  I'm excited to hear from you.
Thanks for stopping by today!
Brian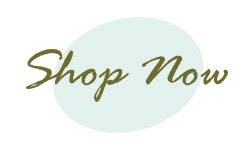 Yesterday, I laid out all the reasons why yesterday was important (preparing for today is big!).  Here's a quick recap from yesterday (updated to reflect today):
Today is the Last Day to Order from the 2015 Occasions Catalog.  With all the hoopla around the Retiring List from the 2014-2015 Annual Catalog, have we forgotten that many items from the Occasions Catalog are going away?  There are so many wonderful products in the 2015 Occasions Catalog that are going away after today.
Today is the Last Day to Order from the 2014-2015 Annual Catalog.  I want to believe that you are fully aware that the 2014-2015 is going away – the Retiring List has been heavily promoted for quite some time.  Everything in that catalog that isn't carrying over to the 2015-2016 Annual Catalog is available WHILE SUPPLIES LAST, and today is the last day to order those items.  Did you get everything you wanted?  Check out the remaining, retiring items here.
Today is the First Day to Order from the 2015-2016 Annual Catalog.  Yippee!  The day is here.  The new catalog is posted online for those who don't have a paper copy.  For those who have a paper copy, today is the first day for you to bring those tagged and flagged pages to life.  Here are some things to look out for:  Place a big order, and toss in some items from the other catalogs – you'll sleep soundly afterwards.
Earn Host Rewards from the "Old Plan".  You may have noticed that Stampin' Up! has changed the customer rewards plan for purchases over $150.  In the new plan, now called Stampin' Rewards, customers can still earn free product for these larger orders.  While the total reward has decreased at each level (for example, the free product reward on a $150 order decreases from $25 to $15), the rewards are on a sliding scale that allow you to continue to earn for every dollar after the $150.  It's a simplified plan, but…you don't have to worry about that until June 3 because the old rewards plan is in effect all day today.  YES!
Earn Free Stamps in June's Join Promotion.  Today also kicks off a new promotion for customers to become demonstrators.  As a demonstrator on my team, you belong to an exclusive online community with access to daily inspiration and ideas.  You can learn more about Stampin' Up! promotions and products in our chats and our monthly team meetings.  AND you'll be the first to see and order products from upcoming catalogs.  On top of all that, you'll earn a discount on the products you already love – with no risk after you join.  During June (starting today), when you join, you also earn two free stamp sets of your choice (they'll be added to your starter kit).  The Starter Kit is $99 for $125 of free product (your choice) with FREE SHIPPING.  I love my team and fully embrace hobby stampers.  If you are interested in joining, please email me or join now by clicking here.
One more time…