I'm so excited about so many great, new products in Stampin' Up!'s 2015 Annual Catalog.  One of the must-haves from this new collection of products is the Banner Triple Punch.  I used it in a project I shared with you this past week, but I didn't tell you much about it.  Why?  Because I had this fun video planned for you.
Trust me – you want to watch this video!  I brought in a special guest to help with this video, and I think you're going to LOVE it!
 What do you think?  Is that the best video you've ever seen?!  I hope you loved watching it as much as we enjoyed pulling it together for you.   🙂  Don't you love this punch?  After that expert advice, how could you not?
Tips, Tricks and Reminders
Here are some tips from the video that will help you to love your Banner Triple Punch:
Three Designated Sizes.  The Banner Triple Punch is designed with guidelines for three banner sizes: 1″, 1-1/2″ and 2″.  As Mom found out, it's best to trim the strips about 1/16″ shorter than the recommended widths to make sure they slide in perfectly.
Other Sizes Work Too!  While the punch works perfectly with the recommended guidelines, other sizes work, too.  If you carefully position the strips in the center of the punch, using the grooves as a guide, you can easily get the punch you want on the edge of the banners.  What I'm trying to say is – if you don't like to play by the rules, you can still be successful with this punch.
Off-Center Banners are Cool.  Do you want to be super-cool?  By not centering your banner, you can really achieve a unique look.  I happened upon this finding my mistake but really liked the way it looked.  Mom showed you how easy it was – I hope you'll give it a try!  I shared this card on Thursday that uses this fun technique (you can click on the card below to see my original post):
Thanks for stopping by today!
Brian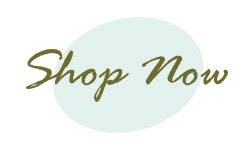 Are You in Round Two?  Did you miss out on my first round of product shares?  If you want to get in on this wonderful way to get a portion of a lot of stuff, join in today.  For more information (or to sign up), click here.
During the month of June, Stampin' Up!'s new Join promotion gives you LOTS more reasons to smile – one of those reasons is that you get TWO FREE STAMP SETS OF YOUR CHOICE with the purchase of your $99 Starter Kit.  $99 gets you $125 of product (your choice), 2 free stamp sets, free shipping and 30% off your first $150+ order in your first 45 days as a demonstrator.  YIPPEE!  You also earn a 20% discount on your purchases (with potential for increased discounts).  Joining MY team gives you access to an amazing online community, daily inspiration, monthly online gatherings and…well…me.  🙂
$125 of amazing product of your choice + free shipping for $99.
2 free stamp sets of your choice.
30% off the first $150+ order in your first 45 day.
an ongoing 20% discount on your purchases.
access to amazing community and daily inspiration.
monthly online gatherings.
no risk to ever host a workshop and no penalty to drop.
If you want more information about membership in my Stampin' Up! group, please email me at stampwithbrian@gmail.com.  If you are ready to join, click here.