I'm completely and totally in love with the card I'm sharing today, but it comes with a simple warning – unless you have oodles of time on your hands and unless you possess the patience of Job, this is not a project you should ever start. It sounds simple, but it's frustrating and time-consuming. After I started it, I just HAD to see it through to completion. I'm thrilled with the outcome, but I'm determined to never, ever make another card like this. 🙂 Here's my card:
And here's the challenge banner for Jen Timko's fun sketch that inspired my project:
Tips, Tricks and Reminders
Bit-ty Butterfly. With the introduction of the Bold Butterfly Framelits that create a large, solid butterfly that fits perfectly behind the Butterflies Framelits, we now have the ability to layer this beauty without snipping out a piece. I cropped a solid butterfly in Very Vanilla using the Bold Butterfly Framelits. I then cropped this gorgeous butterfly in Blackberry Bliss with the Butterflies Framelits and glued it down. No need to be careful with the glue, though, because I popped out the bits from three more butterflies (in Delightful Dijon, Soft Sky and Pink Pirouette) and glued them into the openings. Time consuming but smile-generating.
Beautiful Sentiment. The first thing I noticed about Watercolor Wings (even before I noticed all the amazing layers you can stamp with this set) was the gorgeous sentiment hidden inside: The little moments with you matter a lot to me. I love the script of it and the super-sweet sentiment. That was the selling point for me! All the rest is just cream cheese frosting on the delicious cake – cream cheese, by the way, is the best frosting.
Delightful Dijon. This entire card started with this paper from Bohemian Designer Series Paper. I'm not yet a huge fan of Delightful Dijon (it always takes me a while to warm up to the yellows), but I'm head-over-heals in love with this paper that's all Delightful Dijon and Very Vanilla. The card needed a colorful butterfly to complete its transformation. If you also like these colors, feel free to save this:
Stamp Sets: Watercolor Wings Papers: Bohemian Designer Series Paper, Blackberry Bliss, Delightful Dijon, Soft Sky, Pink Pirouette Inks: Blackberry Bliss Accessories: Butterflies Framelits, Bold Butterfly Framelits, Stampin' Dimensionals
I hope you'll pop over to see the cards by the design team members and to play along with this week's challenge.
Thanks for stopping by today!
Brian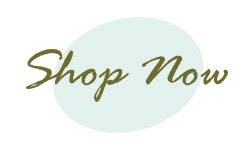 Are You in Round Two? Did you miss out on my first round of product shares? If you want to get in on this wonderful way to get a portion of a lot of stuff, join in today. For more information (or to sign up), click here.
Join in June. During the month of June, Stampin' Up!'s new Join promotion gives you LOTS more reasons to smile – one of those reasons is that you get TWO FREE STAMP SETS OF YOUR CHOICE with the purchase of your $99 Starter Kit. $99 gets you $125 of product (your choice), 2 free stamp sets, free shipping and 30% off your first $150+ order in your first 45 days as a demonstrator. YIPPEE! You also earn a 20% discount on your purchases (with potential for increased discounts). Joining MY team gives you access to an amazing online community, daily inspiration, monthly online gatherings and…well…me. 🙂
$125 of amazing product of your choice + free shipping for $99.
2 free stamp sets of your choice.
30% off the first $150+ order in your first 45 day.
an ongoing 20% discount on your purchases.
access to amazing community and daily inspiration.
monthly online gatherings.
no risk to ever host a workshop and no penalty to drop.
If you want more information about membership in my Stampin' Up! group, please email me at [email protected] If you are ready to join, click here.