I'm in love with Stampin' Up!'s 2015-2017 In Colors – they pair so well with each other and with so many old-and-true colors in our color families. Today I'm sharing a super-simple, clean-and-layered card. There's a bitty surprise in here, though, so pay close attention. 🙂 Here's my card:
Tips, Tricks and Reminders
Two Background Stamps. Background stamps are typically a supporting player on a card, but they can also be the star of the show. In this card, I've used TWO background stamps – one in each role. I couldn't get the look I wanted when I tried to simply stamp the Definitely Dahlia stamp on plain Very Vanilla Paper, so I stamped the Watercolor Wash first (stamped it off once before stamping in here to lightly wash the card front with the image). Then I stamped the dahlia with a fully inked up dahlia. I love the effect – it gave me just the right support underneath the flower.
It's Crooked. I know, I know. The sentiment is not as straight as I'd normally want it to be. In this case, though, I'm OK with it being a little askew. Why? Because you are so remarkable that you'll simply look past my crooked word and continue to gasp at the beauty of this simple card.
Color Combination. I just love these three colors together – Mint Macaron, So Saffron and Very Vanilla. They are each so soft and beautiful. Together they are a soothing combination. If you like them, too, save this:
Stamp Sets: Definitely Dahlia, Watercolor Wash, Remarkable You Papers: Mint Macaron, So Saffron, Very Vanilla Inks: Mint Macaron, So Saffron Accessories: Stampin' Dimensionals
Thanks for stopping by today!
Brian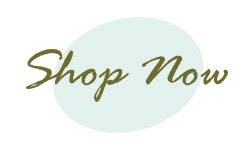 Join in June. During the month of June, Stampin' Up!'s new Join promotion gives you LOTS more reasons to smile – one of those reasons is that you get TWO FREE STAMP SETS OF YOUR CHOICE with the purchase of your $99 Starter Kit. $99 gets you $125 of product (your choice), 2 free stamp sets, free shipping and 30% off your first $150+ order in your first 45 days as a demonstrator. YIPPEE! You also earn a 20% discount on your purchases (with potential for increased discounts). Joining MY team gives you access to an amazing online community, daily inspiration, monthly online gatherings and…well…me. 🙂
$125 of amazing product of your choice + free shipping for $99.
2 free stamp sets of your choice.
30% off the first $150+ order in your first 45 days.
an ongoing 20% discount on your purchases.
access to amazing community and daily inspiration.
monthly online gatherings.
no risk to ever host a workshop and no penalty to drop.
If you want more information about membership in my Stampin' Up! group, please email me at [email protected] If you are ready to join, click here.