I love each and every chance I have to get together with my local stamp club.  Although I show up each time with projects that should fill our time, we usually end up chatting and eating and "oohing and aahing" at the catalog.  There's always something new to be seen in the pages of these books.
For this past weekend's get-together, Rene requested we make a card that uses the herringbone technique to create a fun pattern with small strips of paper.  The patterns in Pretty Petals Designer Series Paper Stack are PERFECT for creating a lovely project with this technique.  Here's the card we made this past weekend:
Tips, Tricks and Reminders
Pretty Petals Designer Series Paper Stack.  There are so many beautiful patterns in the Pretty Petals Designer Series Paper Stack.  For this card, I chose pieces that feature Calypso Coral, Basic Black and Very Vanilla (with a little touch of Old Olive).  I picked patterns with backgrounds from each of these colors and didn't allow any other pages into my design.  I love these papers and am already sad to see them retire in June of 2016 – am I sick for feeling the pain already?
Circle Layering. I couldn't be happier with how this layered sentiment turned out. Here's a rundown of the layers (starting with the top and working my way down):

The sentiment is stamped in Archival Basic Black ink on Very Vanilla paper (the sentiment offers a negative image – the ink picks up the background, and the words/images are carved into that background).  I punched the sentiment with a 2″ Circle punch.  That left a thin strip of Very Vanilla around the edge of the sentiment.
The second layer is a piece of Calypso Coral cardstock that was cropped with a Circles Collection Framelit.
The bottom layer i s a piece of Basic Black that's cut with a 2-1/2″ Circle punch.

Herringbone Background Technique.  Not only is the Herringbone Background Technique a great way to use scraps of paper you have sitting around, but it's a wonderful way to showcase the amazing patterns and colors in our Designer Series Papers.  I shared a video about this technique earlier this year, along with other samples of projects that showcase this technique – check it out here.
Stamp Sets:  A Whole Lot of Lovely  Papers:  Pretty Petals Designer Series Paper Stack, Calypso Coral, Basic Black, Very Vanilla  Inks:  Archival Basic Black, Stampin' Write Markers (Calypso Coral, Old Olive)  Accessories:  Circles Collection Framelits, 2-1/2″ Circle punch, 2″ Circle punch, Stampin' Dimensionals
I'll be back tomorrow with more about this project – including pictures from my club meeting and more discussion about how you can earn these amazing, discounted Host Sets.
Thanks for stopping by today!
Brian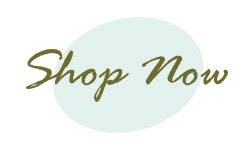 With yesterday's video about the new Archival Stampin' Pads, I received lots of questions about the difference between this new pad and some of our already-well-known inks.  Because I'm an accountant, I created a fun chart to draw the comparisons.  I may update this chart as we find out more information about this new pad – until then, here's what I know (click on the chart below to see a printable .pdf of the chart):