Before I share today's post, I want to clear the air about something – yesterday's post went live at 5am just like every other day.  For some reason, though, the email notification never went out [insert sad face] so my blog subscribers were left with no notification of the goodness that was waiting for them.  In other words, tens of people were left stranded, wondering why I suddenly had nothing to offer.  I received emails and early morning phone calls – even from Mom – to make sure I was OK.  So sorry for the mixup.  In case you missed it, please make sure you take a peek at my project from yesterday – CLICK HERE.
Today I'm sharing a quick video about in which I create a background for a fun Fall card.  The colors, the images, the placement.  All of these things work together to create the perfect backdrop for an Autumnal delight.  Please enjoy this video:
Vintage Leaves creates quite a lovely wall of leaves, huh?  As I shared in the video, I'll be sharing the finished project tomorrow – the video ends that way for two reasons – (1) to build the suspense so you'd come back for more and (2) I didn't have a finished product when I filmed the video.  🙂
The Vintage Leaves Bundle (the Vintage Leaves photopolymer stamp set and the Leaflets Framelits) is available in the 2015-2016 Annual Catalog – click on the image below to see the items in my online store:
As I shared in the video, the combination of colors makes this Fall card so beautiful.  I picked a shade of brown, yellow, orange/red and green – and they all seem to work together beautifully.  If you missed my chart of Classic Thanksgiving and Fall Color Combinations, you can click on the chart below to see the original post:
After I posted this chart a couple of weeks ago, my friend Therese Arsenault translated the colors and title into French for me.  Thought I'd share it here, too (in case you want a fancy version of the same chart 🙂 :
Please don't forget to come back tomorrow to see how I finished the card I shared in my video.  🙂
Thanks for stopping by today!
Brian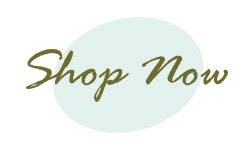 Product Shares and Designer Series Paper Swatch Books.  I'm thrilled with the new Holiday Catalog – and I'm excited to share my product shares and Designer Series Paper Swatch Books with you.  I'll be posting my shares this week and hope you'll join in the fun.