I've said this several times during the past month, and I'm happy to say it again – I am SO EXCITED about this year's Holiday Catalog. Stampin' Up! has created the perfect collection of items for Halloween, Thanksgiving and Christmas. The products inside its pages are perfectly balanced between classic and modern and between retro and trendy. There's something for everyone – and probably everything for some. 🙂 I'm happy to introduce you to Stampin' Up!'s 2015 Holiday Catalog (click on the picture below to open a .pdf of the book):
CLICK HERE to see the items online.
That's So Suite!
Like other catalogs, this Holiday Catalog is broken down into suites – themed collections to make your shopping experience so much more enjoyable. How suite is that!? Here's a peak at the suites you can find inside the catalog:
Bundles, Bundles, Bundles
This catalog is filled with amazing, new stamp sets and some incredible, new accessories. There are incredible kits for the Fall Holidays that you don't want to miss. Above all, though, this catalog is filled to the brim with amazing bundles – stamp sets that coordinate perfectly with Framelits or punches. At 15% savings on the bundles, these are collections you can't afford to overlook. Click on any of these links to see these products in my online store:
There are also these that were inadvertently left off my original list:
If you are my customer, then you already received a copy of this incredible catalog in the mail. If you didn't receive yours (or if you would like to be my customer), please email me at [email protected] I'm happy to send you one.
The catalog is "live" today, so you can place your orders starting now. Yippee! Please let me know if you have questions or need assistance with anything.
Thanks for stopping by today!
Brian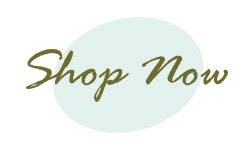 My Favorite Things. I'm sure you've got your hands full with all this wonderful, new information. Tomorrow, I'm going to share my favorite things from this amazing Holiday Catalog – please come back tomorrow to check it all out.