On a quick pass through the mall several years ago, I purchased a set of hand towels from Williams-Sonoma.  I know, I know, this story is already a snoozer.  "Hand towels for the kitchen?  This is not what I want to read about today, Brian."  Stick with me – I'm getting there.  The towels were designed with a deep red and bright orange print, these towels were always a favorite of mine (as hand towels for the kitchen go) – happily trapped somewhere between Thanksgiving and Christmas, they just had that "it's Fall" feel to them.  I used those hand towels as inspiration for my Freshly Made Sketches card this week.  Here's my card:
And here's the sketch for the challenge Amy O'Neill is hosting this week:
Tips, Tricks and Reminders
Creating a Striped Background.  I love the look of a bold, diagonal stripe.  It's wonderful with the stripes you want are printed in a Designer Series Paper, but you're the belle of the ball when you can create your own with your own colors and stripe widths.  I created my own background pattern for this card by cutting strips of cardstock and layering them side-by-side in the background.  I used 1/2″ strips for the orange and white, and I used 3/4″ strips for the red.  If you missed my video about making bold, striped background for your cards, check it out here.
Border Repetition.  With a busy background (and these bold stripes create a very busy background), you it was important that I break up the space with similar borders.  A thick layer of Cherry Cobbler and a thin layer of Whisper White create a nice border around both layers on this card – and that repetition makes my brain feel at ease with all the movement from the colorful stripes on the card.  I used the same principle to "tame the busy" on my card yesterday (see it here).
Pumpkin Pie AND Cherry Cobbler?  Yes, Please.  Cherry Cobbler and Pumpkin Pie are the perfect colors to recreate my Williams-Sonoma kitchen towels.  Aside from making me hungry (pie AND cobbler), they are surprisingly wonderful together – it's almost like they clash so much that they work well.
Stamp Sets:  For All Things  Papers:  Cherry Cobbler, Pumpkin Pie, Thick Whisper White Inks:  Cherry Cobbler  Accessories:  Extra Large Oval punch, Hexagon punch (for banner tips), Stampin' Dimensionals
I hope you'll pop over to Freshly Made Sketches to see the cards by the design team members and to play along with this week's challenge.
Thanks for stopping by today!
Brian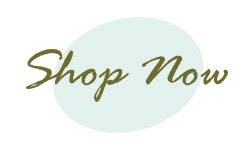 Tomorrow.  I'm excited to share that tomorrow, September 7, marks the launch of a new online Design Challenge – The Global Design Project.   Stampin' Up! demonstrators from all over the globe are sharing inspiration in hopes that you will play along – and I hope you will.  I'm honored to be a part of such an incredible group.  Here's a sneak peek at this week's color challenge so you can start making your project: