Christmas is here!  Whether you celebrate Christmas or not, I hope today is filled with lots of joy and happiness.  I hope you are surrounded with friends and family who love you and support you.  I love sharing with you (my customers, friends and folks I've never met) each and every day, and I'm so grateful that you've stopped by today.
As we wrap up the Christmas season, I thought it would be nice to take a look back at some of the cards I've shared with you here.  I've really enjoyed the products from Stampin' Up!'s 2015 Holiday Catalog, and these are my favorites.
You can click on any of these cards to read the original posts:
Thanks for stopping by today!  I hope you have a wonderful day!
Brian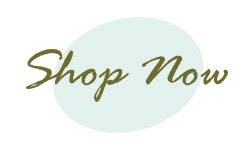 Occasions Catalog Product Shares and Swatch Books.  I've already received several questions about the upcoming product shares.  YES!  I will be hosting product shares and making Designer Series Swatch Books for the new Designer Series Papers.  What fun!  Product shares are a great way for you to get a little bit of each of the new products (ribbons, papers, embellishments) at a fraction of the price once the catalog goes live.  I'll be sharing more about them with you in the coming week, so please be on the lookout.  Woo hoo!
What is Sale-a-Bration?  Do you want to learn more about the huge benefits of the upcoming Sale-a-Bration sales event?  I've created a blog page to explain it all – click here to learn more.
Weekly Deals.  Stampin' Up! releases new Weekly Deals every Tuesday – some of your favorite products at a discount for one week only (or while supplies last).  To check out this week's deals, click here.
Year-end Sale.  There are still lots of great products available at huge discounts in Stampin' Up!'s Year-end Sale.  To see what's on sale, click here.