During Christmas and this past week, I have been lucky to spend a lot of time stamping with Mom. What fun! I sometimes take for granted that my big hands can easily hold background stamps and can punch paper with ease. As the mother of a Stampin' Up! demonstrator, Mom gets to play with all the new products from Stampin' Up!'s Occasions Catalog – long before many are able to order. She's excited about the upcoming catalogs, and I'm sure you will be too!
As Mom struggled to punch out some shapes with some of the new punches (she was punching a lot of the same shapes over and over), we played around with a couple of alternatives so that she could still get the clean, lined-up punch she wanted. We started by turning the punch upside down on the table – she could just punch with the palm of her hand. After the punch slid across the craftroom table a couple of times, I looked for something that would better hold the punch in place. I grabbed a Stampin' Pierce Mat – thinking maybe that would also add a little cushion to make the punching easier. I was right! After deriving this alternative, Mom was on a roll!
Try it out, and let me know what you think!
Weekly Deals. Stampin' Up! releases its list of Weekly Deals every week on Tuesday. A handful of items that might already be on your wish list – marked down by 20% – 25%. What a great variety of products on this week's deals! Check them out here:
Occasions and Sale-a-Bration Kick Off January 5. Are you prepared for the kick off of Stampin' Up!'s Occasions Catalog and Sale-a-Bration event on January 5? I have mailed new catalogs to all of my customers – if you haven't received yours, please email me at [email protected]. If you don't have a Stampin' Up! demonstrator and would like to be my customer, please contact me! 🙂
Thanks for stopping by today!
Brian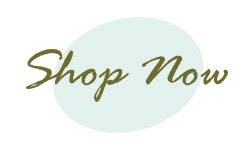 Product Shares and Designer Series Paper Swatch Books. I announced my Project Shares and Designer Series Paper Swatch Books on Sunday – I'll be placing the order on January 5. If you want to participate (you know you do), please join in on a share now. To learn more about the shares and register for a seat in one of my shares, CLICK HERE. To order the books (just $20 and free shipping), CLICK HERE.
What is Sale-a-Bration? Do you want to learn more about the huge benefits of the upcoming Sale-a-Bration sales event? I've created a blog page to explain it all – click here to learn more.
Weekly Deals. Stampin' Up! releases new Weekly Deals every Tuesday – some of your favorite products at a discount for one week only (or while supplies last). To check out this week's deals, click here.
Year-end Sale. There are still lots of great products available at huge discounts in Stampin' Up!'s Year-end Sale. To see what's on sale, click here.