Here we are – the last day of 2015. And what a year it has been! I thought it would be fun to take a look at some of my most popular cards from the year. To determine which projects were most popular, I turned to Pinterest to find out which ones had the most views and the most repins. What fun! I've never evaluated my projects for a "countdown" before, but the wrap-up of a year is as good a time as any, no? While every card I make holds some sort of memory for me, I have my favorites. Some of my favorites actually made this list – smile.
You can click on the photos for any of these projects to see the original posts.
#10 – You Rock! This was such a fun card from the Occasions Catalog that used several products that are no longer current and was inspired by a fun CAS(E) this Sketch challenge. I loved this Adventure Bound Designer Series paper – so many great pictures – and combined it with the Crazy for You stamp set (still current) and the Word Bubbles Framelits. I mostly, though, love this combination of colors – the gray/tan combination makes me smile.
#9 – Holly Jolly. I guess you like it when I go against everything in my nature and actually use glimmer paper? Not only did I crop "jolly" with Red Glimmer Paper, but I cropped tiny circle of the same, shiny paper to adorn the holly berries. There was a lot of anxiety in the Fungeon that day, but I have to admit that I liked the outcome.
#8 – You Light up my Life. This color combination of Bermuda Bay, Crushed Curry and Very Vanilla makes me very happy. Seemed fitting that I should pair it with a lightbulb (from You Brighten My Day, a 2015 Sale-a-Bration set) and a sentiment/tag from One Tag Fits All, a 2015 Occasions Catalog stamp set – and don't get me started about how much I love this Flashback Designer Series Paper (retired with last year's Annual Catalog). The combination of all of these things made for such a bright and cheery card.
#7 – Moon Lake Sympathy Card. When I bought Moon Lake, a stamp set from the 2015 Occasions Catalog, I immediately knew I wanted to make this card. Soft and serene, the image paired well with the simplicity of the card layout.
#6 – Making Spirits Bright. Who would have thought that this simple card would have been so popular? It was one of the first projects I shared with product from the 2016 Holiday Catalog and features a WOW color pairing of Mint Macaron and Cherry Cobbler.
#5 – Be Brilliant! Again, this lightbulb from the You Brighten My Day stamp set (a favorite from 2015's Sale-a-Bration event) and the Adventure Bound Designer Series Paper Stack (a favorite from the Occasions Catalog) make an appearance. I loved this card as soon as I was done – some simple layering, a lightbulb in the darkness and a banner that was created with sentiments from Be the Star.
#4 – Halloween Window. Before we could order the Hearth & Home Framelits that paired with this awesome Happy Home stamp set that I won during Stampin' Up!'s convention this summer, I showed you how I made this window with a 1″ circle punch in a fun video. You can see that video here.
#3 – Celebrate Baby. I made this sweet baby card with Irresistibly Yours Specialty Designer Series Paper (from 2015 Sale-a-Bration) and a couple of great stamp sets that are still current in the 2016 Annual Catalog – Fabulous Four and Something for Baby. The sponged combination of Marina Mist and Daffodil Delight created a fun background on this clear-embossed paper. I was really happy with how this cutie turned out.
#2 – Happy Haunting. Ahh! The Spider Web Doilies – who didn't want those the minute they debuted in the 2015 Holiday Catalog?! The Cheer All Year stamp set ("Happy Haunting" here) was one of my favorites this season. Still, the Happy Haunting Designer Series Paper is the star of this card! Love it!
#1 – Wishing You Joy with Wonderland. This card that featured the gorgeous Wonderland trees and Hearth & Home Thinlits was repinned more than 1,000 times – that's not a statistic I'm used to seeing. I'm not sure what happened there, but it's been a super-popular card. Yippee! What a thrill!
That's quite a variety of cards from different holidays and catalogs. Do you have a favorite that wasn't included in this list? I'd love to know which cards you liked best. 🙂 I'm so happy that I get to share with you each and every day – and I love that you leave me so many wonderful comments. I am particularly grateful for my wonderful customers and incredible Stampin' Up! team members. All of you make this SO worth it day-in and day-out, and I appreciate you. I hope you have a wonderful 2016.
Thanks for stopping by today!
Brian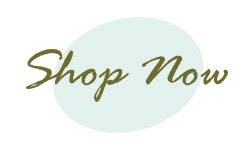 Product Shares and Designer Series Paper Swatch Books. I announced my Project Shares and Designer Series Paper Swatch Books on Sunday – I'll be placing the order on January 5. If you want to participate (you know you do), please join in on a share now. To learn more about the shares and register for a seat in one of my shares, CLICK HERE. To order the books (just $20 and free shipping), CLICK HERE.
What is Sale-a-Bration? Do you want to learn more about the huge benefits of the upcoming Sale-a-Bration sales event? I've created a blog page to explain it all – click here to learn more.
Weekly Deals. Stampin' Up! releases new Weekly Deals every Tuesday – some of your favorite products at a discount for one week only (or while supplies last). To check out this week's deals, click here.
Year-end Sale. There are still lots of great products available at huge discounts in Stampin' Up!'s Year-end Sale. To see what's on sale, click here.