Happy New Year's Day to all my friends and family! It's hard to believe we are already ringing in another year – I'm not a night owl, so I'm rarely awake to ring in the new year, but it seems like six months ago that I was watching the NYC celebrations on my DVR. 🙂 To celebrate this wonderful day – a time to refresh and start anew – I created a fun 6″ x 3″ card for you that combines some "old" with some "new". Here's my card:
Tips, Tricks and Reminders
Still Kickin' After All these Years. Teeny Tiny Wishes has been collecting dust on my stamp shelves. It's been around for many years and doesn't feel "new" to be – but that doesn't mean the sweet sentiments and tiny words aren't just as relevant today. I adore this little "happy new year" in all lower-case letters and bouncing up and down like a party. As I flipped through this case of sentiments, I found myself oooh-ing and aaah-ing at these great sentiments. NOTE TO SELF: Use this super-versatile set more in 2016.
Large Numbers Framelits and Envelope Punch Board. The Large Numbers Framelits – new in the 2016 Occasions Catalog – were perfect for my bold year and the corresponding banners. The black numbers might appear to pierce right through the paper to the black layers beneath, but they are simply cropped and glued to the front of the card. I placed a strip of Post-it Tape along the bottom of the panel to line-up the numbers perfectly. This odd-shaped card needed an envelope to go with it – thank you, Stampin Up!, for the MUST-HAVE Envelope Punch Board. These Crushed Curry and Whisper White stripes made a fun exterior for the envelope – with the corresponding explosion of stars inside:
Color Combination. This combination of colors was pulled directly from the It's My Party Designer Series Paper Stack. LOVE THEM! I knew I wanted Basic Black – so elegant and so bold, so this page of stars was the perfect piece for me. If you like these colors, too, feel free to save this as a reference:
Stamp Sets: Teeny Tiny Wishes, Number of Years Papers: It's My Party Designer Series Paper Stack, Basic Black, Melon Mambo Inks: Archival Basic Black Accessories: Large Numbers Framelits Dies, Envelope Punch Board, Stampin' Dimensionals
Thanks for stopping by today!
Brian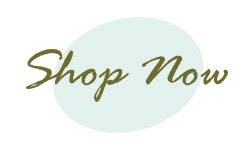 Product Shares and Designer Series Paper Swatch Books. I announced my Project Shares and Designer Series Paper Swatch Books on Sunday – I'll be placing the order on January 5. If you want to participate (you know you do), please join in on a share now. To learn more about the shares and register for a seat in one of my shares, CLICK HERE. To order the books (just $20 and free shipping), CLICK HERE.
What is Sale-a-Bration? Do you want to learn more about the huge benefits of the upcoming Sale-a-Bration sales event? I've created a blog page to explain it all – click here to learn more.
Weekly Deals. Stampin' Up! releases new Weekly Deals every Tuesday – some of your favorite products at a discount for one week only (or while supplies last). To check out this week's deals, click here.
Year-end Sale. There are still lots of great products available at huge discounts in Stampin' Up!'s Year-end Sale. To see what's on sale, click here.