I couldn't be more excited about the launch of Stampin' Up!'s Occasions Catalog this week.  Over the holidays, Mom has been playing with all my new supplies (she loves that demonstrators get to order before the items are for sale because she benefits from my perk).  We've had a lot of fun with Spring-themed and birthday-themed projects.  She seemed to always gravitate toward the Big Numbers Framelits Dies, so it seemed appropriate that she should be able to share it with you.
Mom had a lot of fun creating with this new bundle from the Occasions Catalog, so when she begged me to film a video of her, I caved.  It was a risk because y'all have never really enjoyed to her videos before (there's a lot of sarcasm in that statement since she always receives such a warm reception from y'all).
Here's Mom's fun video where she shares a card she made with this new bundle and offers tips for lining up cropped numbers on a card front:
Isn't she awesome?  Even got an impromptu "shout out" to her friend, Ruby, who's celebrating a birthday this week.  In the video, Mom references several products that are worth reviewing:
Number of Years Photopolymer Stamp Set
Large Numbers Framelits Dies
Just Kidding Photopolymer Stamp Set
I hope you liked Mom's video – please leave her a note to let her know what you think!  🙂
Thanks for stopping by today!
Brian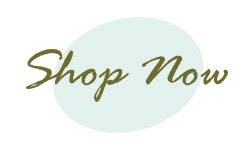 Product Shares and Designer Series Paper Swatch Books.  I announced my Project Shares and Designer Series Paper Swatch Books last week – I'll be placing the order on January 5.  If you want to participate (you know you do), please join in on a share now.  To learn more about the shares and register for a seat in one of my shares, CLICK HERE.  To order the books (just $20 and free shipping), CLICK HERE.
What is Sale-a-Bration?  Do you want to learn more about the huge benefits of the upcoming Sale-a-Bration sales event?  I've created a blog page to explain it all – click here to learn more.
Weekly Deals.  Stampin' Up! releases new Weekly Deals every Tuesday – some of your favorite products at a discount for one week only (or while supplies last).  To check out this week's deals, click here.
Year-end Sale.  There are still lots of great products available at huge discounts in Stampin' Up!'s Year-end Sale.  To see what's on sale, click here.