I've been sharing new projects from Stampin' Up!'s 2016 Occasions Catalog since I was able to start ordering in early December. What an amazing collection of beautiful products! This catalog has everything you need to prepare for birthdays, Valentine's Day, Spring and other celebrations.
With the release of each catalog, I like to share my favorite things from the new book. My list might not define the most popular items or the ones that everyone else is excited about – it's what I find myself using and loving most. I am pretty sure you'll love these new items, as well.
IT'S MY PARTY DESIGNER SERIES PAPER STACK – #140552 – $26
Don't let the $26 price tag scare you off – this stack of 12″ x 12″ Designer Series Paper in GORGEOUS colors is perfect for almost any celebration. Whoever thought to pair Crushed Curry, Melon Mambo and Mint Macaron should receive an award of excellence. While many of the pages are filled with candles, balloons and confetti, there are many with gorgeous stripes, stars and triangles that can be used for all occasions. You get FOUR pieces of twelve designs. I wasn't sure I'd love it, but I love it. I've reached for this stack on almost every card I've made.
PAIR IT: While the coordinating stamp set in this suite is really great, I'm in love with the It's My Party Enamel Dots that are found on the next page. The colors pair perfectly with this paper and shouldn't be missed when you place your order.
PARTY WITH CAKE STAMP SET – #140669 (wood mount) $28 or $140672 (clear mount) $20
You have to admit that this stamp set (mostly sentiments) is super-fun. These bold sentiments pair so well with these typeset sentiments – whether you include them on the front of a card, the inside of a card or a tag, they are sure to bring a smile to the recipient. You can easily mask of the central sentiment to create "It's Time to Celebrate" or "Celebrate with Cake" or "Celebrate" – depending on what you're celebrating. So fun!
PAIR IT: This stamp set is offered in a bundle with the Party Pop-Up Thinlits Dies – the Party with Cake Bundle perfect for turning a fun card into a super-fun one.
NUMBER OF YEARS BUNDLE – #140811 – $49.25
I love everything about the Number of Years Bundle – the numbers dies are always nice to have (for celebrating birthdays, anniversaries or any numeric milestones, but the banner die is ESSENTIAL. Although the die is designed for the Number of Years stamp set, it pairs with banners found in Bloomin' Love, You're So Lovely, and Going Global. The sentiments are sweet, funny and practical. This is sure to be one of the most popular items in the catalog – supported by Mom's video share of this product. 🙂
PAIR IT: This classy and sophisticated bundle pairs perfectly with Birthday Bouquet Designer Series Paper – beautiful pinks, deep greens and soft blues make this paper very appealing.
LOVE BLOSSOMS DESIGNER SERIES PAPER STACK – #140548 – $8
Whether you are preparing for Valentine's Day or just want to have some gorgeous, versatile paper, Love Blossoms Designer Series Paper Stack is filled with beautiful prints and the sweetest colors. Rose Red, Blushing Bride, Crumb Cake and Garden Green make for a beautiful stack. If you are like me, you'll spend a lot of time flipping through this stack trying to find which page is most perfect for your project – because they are all quite lovely.
PAIR IT: If you are shopping for Valentine's Day, this paper pairs perfectly with the Bloomin' Love Bundle which combines the Bloomin' Heart Thinlits Dies and Bloomin' Love stamp set. These florals and sentiments extend beyond Valentine's, too.
ROSE WONDER BUNDLE – #140804 – $49.25
I'll be completely honest with you – this is the first set I wanted to play with when my big box arrived in December. I adore these Thinlits Dies – there are so so many great combinations you can create with these flowers, and they are perfect for almost any occasion. Don't stop there, though. This stamp set is filled to the brim with beautiful stamps and sentiments.
PAIR IT: Did you see the Big Shot Die Brush on page 19 of the Occasions Catalog? If you haven't seen it, check it out. It's designed to help you push the little unwanted pieces out of your intricate die. What a handy tool to have when working with Thinlits!
SUITE SAYINGS STAMP SET – #140709 (wood mount ) $29 or #140712 (clear mount) $21
This is my Number One buy from Stampin' Up!'s 2016 Occasions Catalog. This stamp set might not have all the bells and whistles of some of the cool dies and fun papers, but it has an amazing variety of sentiments that will adorn all those wonderful celebration cards. Birthdays, babies, Easter, weddings, congratulations, love…they are all represented here. Between my blog cards or personal cards, I've already used almost all of these sentiments already. 🙂
PAIR IT: You can pair this sentiment set with any of the new Designer Series Paper patterns to create quick-and-easy, one of a kind cards. Here's a photo from Stampin' Up!'s website that shows a variety of fun cards – with nothing but the paper and sentiment. Brilliant!
I hope these suggestions have helped you to narrow down your wish list – or maybe I have pointed to some items you might have missed? Either way, you will love these new products, and I can't wait for you to receive them so you can start creating. 🙂 Have you already placed your order? What's on the top of your list? Did some of your favorites make my list?
Thanks for stopping by today!
Brian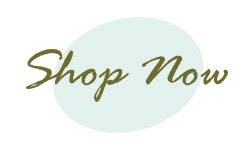 What is Sale-a-Bration? Do you want to learn more about the huge benefits of the upcoming Sale-a-Bration sales event? I've created a blog page to explain it all – click here to learn more.
Weekly Deals. Stampin' Up! releases new Weekly Deals every Tuesday – some of your favorite products at a discount for one week only (or while supplies last). To check out this week's deals, click here.
Year-end Sale. There are still lots of great products available at huge discounts in Stampin' Up!'s Year-end Sale. To see what's on sale, click here.