It's been an AMAZING and BUSY week!  Here's what's happened so far:
Phew!  How did we get through all of that?
During Stampin' Up!'s Sale-a-Bration Event, there are several ways to earn free product and exclusive Sale-a-Bration products.  You can read more about Sale-a-Bration here if you like.  🙂  Today, I'm excited to share my favorite items from Stampin' Up!'s 2016 Sale-a-Bration Brochure.  This little book is jam-packed with great products that you can select with every $50 you spend on a single order.  How fun is that!?  Let's do this!
WILDFLOWER FIELDS DESIGNER SERIES PAPER – #141022
The mixture of colors and patterns in this amazing pack of 12″ x 12″ Designer Series Paper is to die for.  The richness of Blackberry Bliss pairs perfectly with the warmth of Hello Honey, the dustiness of Lost Lagoon and the brightness of Calypso Coral.  The patterns are versatile and fun – I'm sure you'll want several packs of this paper.
PAIR IT:  This paper is paired with Flowering Fields stamp set – another Sale-a-Bration item.  The stamp set features six tall, beautiful flowers with an adorable butterfly.  The set is featured just below Flowering Fields Designer Series Paper on page 12 of the brochure.
BOTANICALS FOR YOU STAMP SET – #141234 (wood mount) or #141237 (clear mount)
I just love the big, bold sentiment that is the centerpiece of this stamp set – "just for you" can be used for any type of card or gift tag – and the script is both modern and beautiful.  The accompanying sentiments can be added to the front of a card, the inside of a card or the outside of an envelope.  They are even effective on their own.  The funky flowers and branches are a perfect accent to this wonderful set.
PAIR IT:  The font used for "just for you" is the same as (or painfully similar to) the font used to say "thanks for being you" in Suite Sayings, a stamp set in the Occasions Catalog.  While the two sayings might not be a perfect fit for use on the same project, they certainly tie together to make a lovely collection.
BOTANICAL GARDENS DESIGNER VELLUM STACK – #141019
I adore these 6″ x 6″ pieces of translucent cardstock vellum with white printed patterns.  While this vellum stack can certainly hold its own, it's designed to coordinate with the Botanical Gardens Designer Series Paper (found in the 2016 Occasions Catalog).  The white prints lay perfectly over the prints found in this colorful pack of papers – just take a closer look.
PAIR IT:  While it wasn't included on my list of Favorite things from the Occasions Catalog, I have to admit that I love the Botanical Blooms bundle – why?  Not only are the products cool and trendy, and not only do the products tie so perfectly with this Sale-a-Bration vellum stack, but the Botanical Blooms bundle includes THREE items: Botanical Blooms stamp set, Botanical Gardens Designer Series Paper and Botanical Builder Framelits Dies.  Buy that one bundle (earning 15% on the total), and you can select the coordinating Botanical Gardens Designer Vellum Stack for free.  Who doesn't love that?!
HELLO – #141240 (wood mount) or #141243 (clear mount)
I've shared this before – I have a soft spot for a combination of beautiful script and funky printed font.  As such, this stamp set jumped right out at me as my first MUST-HAVE of the Sale-a-Bration catalog.  There are a million reasons why you might want to say "hello" in a card – just ask Adele.  🙂  Whether you are checking in for a birthday or just to brighten someone's day, I think this stamp set is a needed addition to your collection.
LIMITED TIME:  There are three items in the Sale-a-Bration brochure that are offered for a limited time – make sure you get them while you can.  Hello,   Sky is the Limit, and Perfectly Artistic Designer Series Paper will only be offered as Sale-a-Bration selections through February 15.  If any of these items is on your wish list (and they should all be there), then make sure you order from this limited time list first.  I don't want you to miss out!
I certainly love the other items in the brochure, but I couldn't just list them all out for you – I had to pick my favorites.  What are your favorite items in this year's Sale-a-Bration brochure?  Did my favorites make it onto your wish list, too?
Thanks for stopping by today!
Brian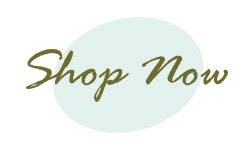 What is Sale-a-Bration?  Do you want to learn more about the huge benefits of Stampin' Up!'s Annual Sales Event?  I've created a blog page to explain it all – click here to learn more.
Weekly Deals.  Stampin' Up! releases new Weekly Deals every Tuesday – some of your favorite products at a discount for one week only (or while supplies last).  To check out this week's deals, click here.