The moment I saw Amy O'Neill's sketch for this week's Freshly Made Sketches challenge, I knew exactly what I would make.  I sketched i out and was ready to go.  Then, I changed my mind.  Then I made a sweet Valentine's Day card that looks nothing like what I originally thought I would make.  I guess what I'm trying to say is that Amy O'Neill inspired me to design three different cards.  Thanks, Amy!  Here's the card I made:
And here's the banner for the challenge that inspired my card:
Tips, Tricks and Reminders
Sweet Sentiment.  Sweet sentiments for Valentine's Day can be found throughout the current Stampin' Up! catalogs.  I grabbed this amazing sentiment ("the little moments with you matter a lot to me") from Watercolor Wings.  You already have the set – so why not use it for a super-sweet Valentine's Day card?  This sentiment is perfect for a close friend or can take a romantic turn – it just depends on who you give it to!  🙂
It's My Party!  There are two elements on this sweet card from the It's My Party suite of products.  The black speckled paper is from the It's My Party Designer Series Paper Stack –  a MUST HAVE from Stampin' Up!'s 2016 Occasions Catalog.  I've shown papers from this stack of papers in several projects over the last couple of months.  What I haven't shown but love just as much – the Its My Party Enamel Dots.  These little embellishments are shiny and smooth and perfect.  I used the dots to replace the x-shape behind the circle.  The Mint Macaron dots are fun enough to match that element of the sketch but soft enough to not steel the show.
Color Combination.  These colors play well together – Basic Black, Melon Mambo and Mint Macaron.  Dark, bright and soft.  I used the lightest of the three for the base of my card, which ties in to the sweet enamel dots featured on the card.  If you like these colors, too, feel free to save this:
Stamp Sets:  Watercolor Wings  Papers:  It's My Party Designer Series Paper Stack, Mint Macaron, Melon Mambo, Basic Black  Inks: Archival Basic Black, VersaMark  Accessories:  White Stampin' Emboss powder, 2-1/2″ Circle punch, It's My Party Enamel Dots, Stampin' Dimensionals
I hope you'll pop over to the Freshly Made Sketches site to see the cards by the design team members and to play along with this week's challenge.
Thanks for stopping by today!
Brian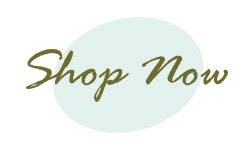 I get so much joy from the time and energy I pour into my blog and my amazing online community.  Who would have ever thought online friendships could be so great?
I shared a bit about that journey with you in a post earlier this week – if you missed it, you can see it here.  I love to hear when I've inspired you to create beautiful things, and it makes my heart warm to know how many friendships have been formed through a shared love of this craft.
If you are ready to purchase the Starter Kit and join our incredible community of stampers, CLICK HERE.
Everyone is talking about InKing Royalty – here's what some of them are saying:
"Brian has a way of keeping us all united but at the same cultivates an independent relationship with each of us.  That is true leadership." – Pam M.
"InKing Royalty is a great community to share and stay connected." – Kelly D.
"I thought I would get the starter kit, maybe a few things on discount and be done.  Well, my perspective has changed.  I find new reasons to enjoy this craft every day with so many amazing people from all over." – Shawn D.
I couldn't agree more.