Happy Valentine's Day, my friends!  According to the calendar, today is the most important day of the year to do what we should be doing every other day of the year – love one another.  To celebrate this special day, I've orchestrated a parade of cards to show you how much I love you.
[insert beating drum, blare of horns and the cheers of the crowd as the parade begins]
Here's my Valentine's Day parade of cards just for you – you can see the original posts by clicking on the cards below:
I often share pictures from my local stamp club – I love these amazing women.  They met yesterday, but I wasn't able to partake in the fun.  🙁  I've been sick this past week and didn't want to give them any of what I've had.  I sent projects (more of those later this week) and Valentine's Day cards for each of them.  They sent me this: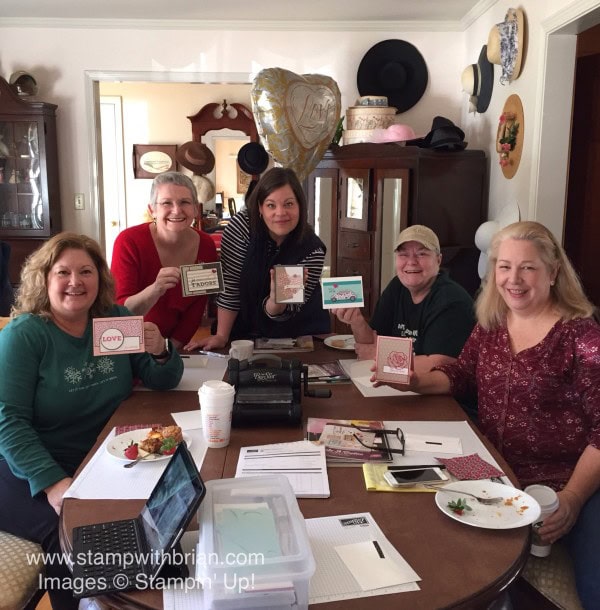 I hope that leaves you feeling loved on this day.  Love on Valentine's Day doesn't have to be romantic love.  Share love with a friend or family member – or with your stamps and paper.  I hope your day is wonderful!
Thanks for stopping by today!
Brian