I can't begin to explain how happy I am to be surrounded by the amazing, talented, and fun stampers on my Stampin' Up! team (InKing Royalty). Many of my team members (not just those with blogs) share their gorgeous projects in our online community – there's such amazing and inspiring creativity in this group! I'm always excited when my team's blog hop rolls around, though, because I get to share some of their amazing work with you. I'm just as excited to see their projects as you are, and I am proud to share them with you.
Welcome to InKing Royalty's February Blog Hop! Stampin' Up!'s Occasions Catalog is filled with amazing products to help you celebrate birthdays in style – from festive balloons to birthday buds, there's something for everyone. Today's It's Your Birthday Blog Hop is filled with inspiring projects that share great birthday ideas – we are excited to share what we've made and hope you'll find great inspiration from our talented team members in this hop. After you read my post, I hope you'll hop over to the next person on the list at the base of this post.
Here's my card for this birthday blog hop:
Tips, Tricks and Reminders
Celebrate. You know how much I love a beautiful font, right? I've used this word "celebrate" from Fabulous Four no less than ten times – and I love it every single time. Dear Stampin' Up!, please make every word in the English language into this font so I can use it every day. Thanks! While looking for a fun, original way to showcase balloons on a card, I noticed the long, slender stems on these letters – could it work? Why, yes it could. I simply drew a line from the stem of the three letters with my Smoky Slate Stampin' Write Maker (available for individual purchase) and popped out three balloons with my tiny balloon from the Party Punch Pack.
Why You Need the Party Punch Pack. These tiny balloons are absolutely perfect! While the Party Punch Pack is the first product shown in Stampin' Up!'s Occasions Catalog, you might have missed them at the bottom of page four. A tiny balloon punch, a tiny cupcake punch and a tiny candle punch. Each punch is adorable, but this balloon is 100% necessary. Balloons are appropriate for almost any celebration – birthdays, graduations, congratulations – they can even make their way into wedding and anniversary cards. Probably not good for a sympathy card, but I'll work on that. 🙂 I'm so glad I had this set of punches the moment I wanted to get my hands on tiny balloons. Phew!
Colors. While designing this card for our InKing Royalty Blog Hop, I knew I needed to select three balloons to launch over the word "celebrate." What three colors? I peeped over at this week's color challenge at The Paper Players and knew I'd found my answer. What a perfectly fresh and fun combination of colors! Tangerine Tango, Daffodil Delight and Pool Party – a bright orange, a bright yellow and a soft blue – these colors were perfect for my birthday celebration.
I've also entered my card in this week's "Balloon Theme" Challenge at Global Design Project. Yippee!
Stamp Sets: Fabulous Four, Number of Years Papers: Tangerine Tango, Pool Party, Daffodil Delight, Whisper White Inks: Archival Basic Black, Tangerine Tango, Stampin' Write Marker (Smoky Slate) Accessories: Party Punch Pack, Stampin' Dimensionals
Thank you for stopping by today. I hope you'll hop along to the next stop on the blog hop, Denise Hoepfner at The Mountain Magpie. There's lots of inspiration to be found in this group – and you don't want to miss it!
Brian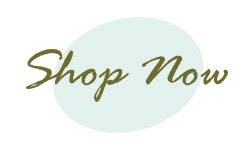 Thank you for hopping along with us. If you get stuck during the Blog Hop, please use this line-up as a guide: