This is my second post today.  If you missed my Timeless Love CASE of Krista Frattin for Global Design Team, please be sure to check it out here.
---
All good things must come to an end.
Out with the old, in with the new.
While we have thoroughly enjoyed many (if not all) of the products in Stampin' Up! 2015-2016 Annual Catalog and 2016 Occasions Catalog, there comes a time when some of those favorites need to go away to make room for all the new new and exciting products Stampin' Up! has in store for us in the upcoming 2016-2017 Annual Catalog.  What an exciting time!  Today I'm sharing the Retiring Items with you along with my picks for the products you should PICK UP NOW since all of these items are offered on a WHILE SUPPLIES LAST basis.
FIRST THINGS FIRST.  Stampin' Up! is retiring all of the bundles that have been offered in the Annual Catalog and Occasions Catalog (including the carryovers from the Holiday Catalog).  You might see a favorite bundle on this list that includes a stamp set and punch/Framelit.  That doesn't necessarily mean that those products are going away – it only means that the bundled pricing is no longer offered.  This is your chance, though, to get these items while the bundled pricing is available – because you are smart like that.  🙂
RETIRING ITEMS.  Below are links to the items that will not be offered after May 31, 2016.  Stampin' Up! will continue to produce stamps through May 22, but accessories and papers are offered on a WHILE SUPPLIES LAST basis starting NOW.
Click on the pictures below to review the retiring items in my online store:
If you'd like to see the live .pdf of all of the items, CLICK HERE.  As items are sold out, this list will be updated.  You can print it, but save this link for an updated reference.  🙂
HIGHLIGHTS.  Here are just a few of the items that I want to point out from this list.  If you want these products, order them ASAP.  I don't know how many Stampin' Up! has in its inventory, but I'm guessing these will go fast.  All are great items to have on-hand.  Click on any of these items to see them in my online store.
Envelope Liner Framelits, #132172
Craft Scissors, #108360
Crystal Effects, #101055
Candy Dots
Brights, #130931    Subtles, #130933
Neutrals, #130934    Regals, #130932
I don't want you to be disappointed when these accessories go away.  Make your list now, and grab up these offers while they are available.  There are great things going away, but that means there will be room for more great things.  I can't wait!
PLACING AN ORDER?  If you are placing an order for $150 or more, I want you to take all the Stampin' Rewards benefits you've earned.  If your order is LESS THAN $150, please add this Hostess Code:  QPAES6TY.  Thanks!
Please let me know if you have questions or need assistance with anything.
Thanks for stopping by today!
Brian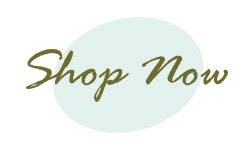 ---