This is my second post today.  If you missed my Layered Love card for the Pals Paper Arts color challenge (I'm the Featured Artist this week!), please be sure to check it out here after you scan through this post.
---
June has been a HUGE month!  Not only has Stampin' Up! rolled out the new catalog, but this month's amazing promotions have been…ummmm…amazing.  Since today is the last day of June, it's the last day to take advantage of these incredible deals.
EARN TWO FREE STAMPS WITH YOUR STARTER KIT IN JUNE
Do you like free stamp sets?  Perhaps the easiest way to check off items from your wishlist from the 2016 Annual Catalog is to purchase Stampin' Up!'s Starter Kit – and earn TWO FREE STAMP SETS (of your choice) at the same time.  Stampin' Up!'s Starter Kit is the Ultimate Bundle – for just $99, you get to pick $125 of YOUR CHOICE of product and FREE SHIPPING on your Starter Kit.  After you join, you earn 20% off any orders you place while you are still active (with potential to earn bigger discounts).
Click on this flyer to read more about this incredible promotion:
Here's some more information about this exciting promotion (including some great reasons to be a part of my amazing community):
This promotion runs from June 1, 2016  through June 30, 2016.
When you buy the Starter Kit during June, you can choose two stamp sets from the new annual catalog to be included in the Starter Kit for free.  That's a value of up to $104!  This promotion is specifically for stamp sets – bundles and kits are not included.
You have no obligation to buy another thing after you join, and you never have to sell to anyone else if you choose not to.
When you join InKing Royalty, my Stampin' Up! community, you are part of a large group of stampers from all over the U.S.  Our online community has lots of fun with loads of inspiration and great friendships.
We love hobbyists who enjoy the discount on their Stampin' Up! products and support those who want to host events and sell to others.  We welcome new joins and former demonstrators to our group.
I host monthly online meetings with inspiration and giveaways.  We have a lot of fun on our calls!
I offer one-on-one calls to team members who want to get the most out of their Stampin' Up! experience.
If you have questions, please email me at stampwithbrian@gmail.com.  I'd be happy to chat with you if you are interested in joining.  When you are ready to join, you can click here to start building your Starter Kit: CLICK HERE TO JOIN THE FUN
---
EARN EXTRA STAMPIN' REWARDS IN JUNE
We all love free stuff, right?  With purchases greater than $150, we can earn Stampin' Rewards that are used to pick up free products of our choice.  In June, Stampin' Up! sweetening the Stampin' Rewards deal by offering an additional $35 for orders greater than $350.  If that's not an incentive for you to place that large of an order, maybe it's incentive enough to gather some friends together to combine orders?
Here's a quick rundown of how beneficial this can be using some examples of three different price points:
A $350 order earns $42 of Stampin' Rewards.  $42 + $35 = $77 in June
A $400 orders earns $48 of Stampin' Rewards.  $48 + $35 = $83 in June
A $450 order earns $63 of Stampin' Rewards + one 1/2 off item.  $63 + $35 = $98 + one 1/2 off item in June
How helpful is that for checking items off your wishlist?!  Here are some details about this promotion:
Hosts may participate in this promotion multiple times by hosting multiple events, but each event must qualify on its own.
Customer, demonstrator, workshop, and online orders qualify for this promotion.
Qualifying orders must qualify with commissionable merchandise prior to shipping and tax.
Extra Stampin' Rewards earned through this promotion can be redeemed in the "Stampin' Rewards" section of the ordering process.
---
Tomorrow is the first day of July – and these offers won't exist in the morning.  I don't want you to miss out.  Please let me know ASAP if you have any questions or need help with maximizing this promotion.
Thanks for stopping by today!
Brian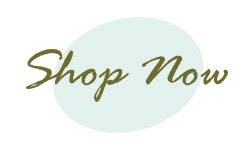 ---