Since Jar of Love first made its way onto my stamp shelf, I've been most excited to work with the adorable fish – how sweet is he? I'm not sure I'd keep such a delicate creature in a jar, but this isn't real life! He looks adorable in there, and that's that. Here's my card:
And here's the banner for the challenge that inspired my card:
Tips, Tricks and Reminders
Jar of Love Bundle. There are SO MANY images in the Jar of Love stamp set – and so many great dies in the coordinating Everyday Jars Framelits. Let's count them – 37 stamps and 17 dies. Amazing! You could put just about anything inside the jar – flowers, food, fireflies, hearts, candles…do I need to list everything you have a stamp for? You can also decorate the jar (fun!) with ribbons and bows or a burlap band. The coordinating sentiments complement the set perfectly. Overall, this is a must-have set.
Sentiment Pairing. It's always nice when an image (let's say, a fish) pairs with a sentiment (let's say, "best fishes) when you are making a card that fits that them (in this case, you'd be sending a supportive, best wishes card). All images, though, are perfect with a "thank you" card, don't you think? There's no connection between the fish in a jar and the sentiment of this card (unless you want to thank your very good friend for giving you a fish in a jar), but that's OK. The image is cute enough on it's own. Thank you cards can have flowers or trees or a fish in a jar. As long as there's a sentiment that says "thanks," you are good!
Cool Color Combination. The colors for this card started with the Tangerine Tango fish – the other colors would have likely changed if I had gone with Pumpkin Pie or Crushed Curry. I am a longtime fan of Tangerine Tango, so this card is all about Tangerine Tango. I love how the Basic Gray really pulls the rustiness out of Tangerine Tango, while the touch of Soft Sky brightens it a bit. If you like this combination, too, please save this:
Stamp Sets: Jar of Love, Crazy About You Papers: Brights Designer Series Paper Stack (Tangerine Tango), Basic Gray, Tangerine Tango, Whisper White, Thick Whisper White Inks: Archival Basic Gray, Tangerine Tango, Soft Sky Accessories: White Stampin' Emboss Powder, Everyday Jars Framelits Dies, Stampin' Dimensionals
I hope you'll pop over to the FabFriday site to see the cards by the design team members and to play along with this week's challenge.
Thanks for stopping by today!
Brian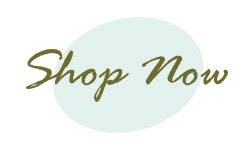 ---
BONUS DAYS in July. Stampin' Up! is introducing a Bonus Days promotion in July – for every $50 you spend between July 7 and July 31, you'll receive a $5 coupon to redeem in August. To read more about how you can earn these coupons, CLICK HERE.