Do you want to see something so cute that you'll have to take a double-take an your computer screen to make sure you are seeing what you think you are seeing?  I'm excited about today's card – it's possibly the cutest thing I've ever made.  Every time I look at this card, I tilt my head and say "awww…".  All of the images on this card (four images from four different stamp sets) came together perfectly to form the card I wanted to create.  Here's my card:
Tips, Tricks and Reminders
Three B-List Sets.  Here's what I think I love most about this card – it features three stamp sets that were on my B-list at the release of the catalogs they debuted in.  I earned them through host rewards and ended up loving them for very different reasons.  You can see images in all of these stamp sets in the supplies list at the end of this post.

Acorny Thank You first debuted in the 2015 Holiday Catalog.  This is the first time I've inked up this sentiment from Acorny Thanks – I've never really had a reason to use it, but it fits perfectly here, don't you think?!  Now that I've broken it in, I'm certain I'll find more ways to drop in to say hi.
Bear Hugs first debuted in the 2016 Occasions Catalog.  I was not a straight-out-the-gate fan of these bears, but I've really grown to love them.  While I've used them several times (here and here), this is the first time I've shown bear feet on a card.
Weather Together first debuted in the 2016 Annual Catalog.  This set was only on my B-List because I don't have much of a use for frilly, delicate umbrellas.  I've really found ways to use this set, though – and this parachute makes me love it.

Basic Black Baker's Twine.  The back of this parachute and the back of the baby bear are filled from edge to edge with tape that are holding down the strands of Basic Black Baker's Twine.  Both are popped up with Dimensionals.  I stuck the parachute down before pealing off the backings of the Dimensionals on the bear.  Once I pealed those off, I pulled the bear tightly to make sure there was no slack in the twine when I stuck him to the card base.  Fun!
Sand, Sky, Artichoke.  I'm using a lot of Fall colors lately while trying to keep a fresh, summery spin on them.  As a general rule, any shade of green looks great with any shade of blue.  I rarely reach for Always Artichoke, but it made sense with this parachute.  Sahara Sand and Soft Sky helped to lighten the weight of the Artichoke a bit.  If you like this combination, too, feel free to save this:
Stamp Sets:  Acorny Thank You, Bear Hugs, Weather Together, Balloon Celebration  Papers:  Subtles Designer Series Paper Stack (Soft Sky), Always Artichoke, Sahara Sand, Basic Black, Whisper White  Inks: Archival Basic Black, Soft Sky Accessories:  Umbrella Weather Framelits Dies, Bear Hugs Framelits Dies, Basic Black Solid Baker's Twine, Stampin' Dimensionals
Did that live up to the cute factor I promised?  I sure hope so!
Thanks for stopping by today!
Brian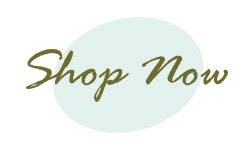 ---
BONUS DAYS in July.  Stampin' Up! is introducing a Bonus Days promotion in July – for every $50 you spend between July 7 and July 31, you'll receive a $5 coupon to redeem in August.  To read more about how you can earn these coupons, CLICK HERE.