Before I share today's project for The Paper Players, I want to thank Sandy Mathis for selecting my Thoughtful Branches hydrangea project from last week as her "A Cut Above."  I always love the inspiration online challenges offer – that's the win!  It's always nice, though, to be recognized by the design team.  If you missed my sweet card from Nance Leedy's color challenge, you can see it here.  Thanks, Sandy!
For this week's Paper Players project, Jaydee has challenged us to use watercoloring on a clean and simple card.  I love it!  I often shy away from watercoloring because I haven't yet mastered the art.  Still, there are so many great ways to create a watercolored look without expending lots of effort.  I adore "quick-and-easy" – especially when it looks "artistic-and-difficult."  Here's my Rose Red and White card:
And here's the banner for the challenge that inspired my card:
Tips, Tricks and Reminders
Irresistibly Floral Specialty Designer Series Paper.  I set out to clear emboss an image and then watercolor over that to create a fun background.  As I was reaching for Shimmery White cardstock, I realized the Irresistibly Floral Specialty Designer Series Paper would cut out a couple of steps for me.  Yippee!  We've had this type of white paper with a white-embossed pattern for quite some time, but the patterns in this set of papers is the best!  The paper isn't as thick as the paper that was introduced during Sale-a-Bration two years ago, so it's better for card layers (in my humble opinion).  I had a lot of fun watercoloring this beautiful floral pattern.  Click on this photo for a closeup of the patterns:
Watercoloring the Paper.  I used an AquaPainter to lather this paper with Rose Red ink.  Although you can't necessarily tell from the finished product, the ink is much thicker at the base and more watered down toward the top.  I (un-strategically) placed the sentiment banner over the part of the card that best showcases the gradient change from dark to light.  Still, it's quite a beautiful effect.  Watercolor Tip:  Since this paper is not sturdy cardboard or watercolor paper, you have to keep from adding too much water (or dab off some of the water with a paper towel as you go).
The Base.  The white in this paper is stark – a brighter white than even Whisper White, so it caused Whisper White to look dull when I tried to layer it on a Whisper White base.  What to do?  What to do?  I simply flipped the paper over and used the flat, un-embossed side of the paper for the base and sentiment panel.  Easy.  Clean.  Oh!  And the base of this tall-and-slender card is 3-1/2″ wide by 5″ tall.
Stamp Sets:  Mixed Borders  Papers:  Irresistibly Floral Specialty Designer Series Paper, Rose Red  Inks:  Rose Red  Accessories:  Aqua Painter, Stampin' Dimensionals
I hope you'll pop over to The Paper Players site to see the cards by the design team members and to play along with this week's challenge.
Thanks for stopping by today!
Brian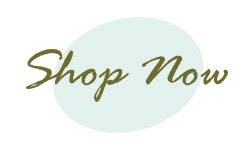 ---
BONUS DAYS in July.  Stampin' Up! is introducing a Bonus Days promotion in July – for every $50 you spend between July 7 and July 31, you'll receive a $5 coupon to redeem in August.  To read more about how you can earn these coupons, CLICK HERE.