I'm so excited to share that registration for this year's World Card Making Day event in Atlanta is OPEN! For the past three years, Pam Morris (my Stampin' Up! upline and friend) and I have hosted this event for demonstrators from all over the United States. The first year we hosted 25 participants, the second year we hosted 50 participants, the third year we hosted 100 participants, this year we will host [you fill in the blanks] participants. How amazing and so much fun!
So, here's that thing…this event is for Stampin' Up! demonstrators and IS NOT limited to members of our team. The day is filled with amazing swaps, demonstrations, make-and-takes, games, demonstrator tools and giveaways. Lots and lots of giveaways.
One more thing…while the event is normally held during the first weekend of October to coincide with the namesake of the event (World Card Making Day), we've pushed it back a month to November 4 to coincide with Stampin' Up!'s On Stage Event that's being held in Atlanta. The OnStage event is in the same facility (Cobb Galleria Centre) the following day.
EMAIL ME IF YOU HAVE QUESTIONS
or
CLICK HERE TO REGISTER FOR WCMD2016
If you are still making up your mind, here are some fun photos from last year's event. We are in a bigger and brighter space this year – so excited about the venue and all that we have planned for you.
Pam and I kicked off the day in style (Pam talked, and I looked pretty).
Look at this crowd of excited and attentive demonstrators – what a great group!
Our presentations were amazing! Candy Ford created hysteria in the room with her amazing projects and candy giveaways.
The two Lindas – Linda Heller (left) and Linda Callahan (right) inspired us with great product demonstrations and taught us some really great tricks.
An "enthusiastic" panel (there were really great but look really tired here) – Mary Fish, Lisa Pretto, Lynn Kolcun and Phyllis Shepherd – gave some great tips for demonstrators who are running a business.
I loved the games – people were more competitive than I ever imagined. Mary's paper airplane picked up a lot of air.
Every game has a winner – but we were all winners with this game that featured Stampin' Up! colors. What fun!
Do you think this table enjoyed the make-and-takes?
One of the best parts about this event (for Pam and me) was that we were able to share it with our mothers. As long as they treat us right over the next several months, they'll get to enjoy this event again this year. 🙂
Don't you want to be a part of this year's World Card Making Day Event?!
EMAIL ME IF YOU HAVE QUESTIONS
or
CLICK HERE TO REGISTER FOR WCMD2016
Please share this information with your demonstrator friends who will be in Atlanta for the big day in November. We'd love to have them join us!
Thanks for stopping by today!
Brian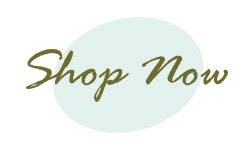 ---
BONUS DAYS in July. Stampin' Up! is introducing a Bonus Days promotion in July – for every $50 you spend between July 7 and July 31, you'll receive a $5 coupon to redeem in August. To read more about how you can earn these coupons, CLICK HERE.