Two great promotions kick off on December 1 – Stampin' Up! is hosting a Year-end Closeout Sale, and I am hosting a Mystery Grab Bag Promotion. Yippee! Let's start with mine!
Brian's Mystery Grab Bag Promotion. Why am I doing this now? Here's where we play "Choose Your Own Adventure":
If you haven't begun to think about the holidays, read this:

You still have plenty of time to purchase all the cardstock and stamp sets you'll need to make your cards, tags and holiday decorations. You need a restock of red-and-green or blue-and-silver paper to get through the next couple of weeks, but you can do it!

If you are an overachiever who is done with all of your Holiday purchases, read this:

You might be done with the holidays, but there's still plenty you need and want. That's why I'm incentivizing you to stock up on some essentials you already want. Paper, ink, stamp sets – even if you need nothing else from the Holiday Catalog, the Annual Catalog is filled to the brim with great products you need.
That's why I'm hosting a Mystery Grab Bag Promotion in December.
So, here's the deal: I have lots and lots of extra paper and ribbons and accessories (both current and retired) that I need to part with. You want this stuff! I also have lots of handmade cards that I've not sent to anyone. I even have some stamp sets that have never been inked up. I have divided these items into bundles of cards and products that I will send to you when you place (at least) a $50 order with me and attach it to a Hostess Code (or if it's included in a $150+ order). I have cut and wrapped a lot of ribbon to give you a wonderful selection and have cut lots of Designer Series Paper into card-ready, usable pieces. You are going to be so happy!
STEP ONE: Spend $50 (attached to a Hostess Code or $150+ order) through my Online Store.
STEP TWO: Receive a Mystery Grab Bag of products from me (bundle of cropped papers, ribbons and an assortment of accessories).
STEP THREE: Feel love and joy.
---
Stampin' Up!'s Year-end Closeout Sale. Tomorrow (December 1), Stampin' Up! will kick-off it's Year-End Closeout Sale. This amazing sale will run through January 3. Here's what you can expect:
Retiring List. Stampin' Up! will release its "retiring list" of items in the Holiday Catalog – the list of items that will no longer be available after they are sold out. While I don't have the list now, I will add it here tomorrow.

Retiring stamp sets are guaranteed available until December 21, after which they will only be available while supplies last.
Retiring accessories will only be available while supplies last.

Closeout Sale. Many of the retiring items and high-inventory items will be offered at a discount between December 1 and January 3 – woo hoo! You don't want to miss this list!

CLICK ON THIS IMAGE TO SEE ALL OF THE SALE ITEMS IN MY ONLINE STORE:
---
Still Need Help Finding Things to Buy? Do you need help finding some things you want? Here are some helpful links to help you get started:
---
PLACING AN ORDER? Certainly you'll be taking advantage of this super-fun deal, right? I'd love for you to place an order more than $150 so you can earn Host Rewards (including the price-reduced Hostess Stamp Sets). If your order is less than $150, though, I would love for you to add a Hostess Code – WYK2G3PG. Just enter the code when the system asks if you have a Hostess Code. ? To read more about Hostess Codes, click here.
---
Purchase a Demonstrator Starter Kit. Not only does December 1 mean that you can start earning bundles of product from my Mystery Grab Bag promotions, but it's also the first day that Stampin' Up! demonstrators can purchase from the 2017 Occasions Catalog and start earning 2017 Sale-a-Bration items. WOO HOO! If you'd like to be a member of my Stampin' Up! team – InKing Royalty – I'd love the opportunity to talk with you and answer any questions you might have. It's a risk-free opportunity to buy a bundle of products at a discount and to earn a discount as long as you are a demonstrator – but you don't have any obligation to buy anything more after you join. You'll be a part of an amazing online team and earn my undying love and devotion. Please email me at [email protected] with any questions.
Thanks for stopping by today!
Brian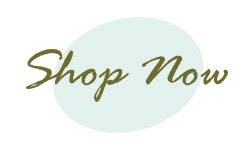 ---
Yesterday, we wrapped up 8 amazing days of Holiday One-for-One Swaps. Through a series of posts, I was able to share each and every card I received during the swap. What fun! If you missed any of the Holiday One-for-One Swap posts, you can see all of those projects here: