During my local club meeting, last week, I was excited to share new products from Stampin' Up!'s 2017 Occasions Catalog with my group. We made a fun Valentine's Day card with the Sealed with Love bundle (you can see that here) and used the Watercolor Pencils to add artistic flair to Beautiful you (you can see that project here). After these projects were complete, I did a little demonstration of one of my favorite items in the Occasions Catalog – Stylish Stems. Stylish Stems are the Framelits Dies that coordinate with the Special Reason stamp set (and are offered together as a bundle with 10% savings)
While I adore the images that are created with the Stylish Stems, it's the versatility of the dies that makes me most giddy. Stampin' Up! created a great video that showcases the many ways you can use these incredible dies. I've shared it before – if you missed it, please take a look (if you already watched it, it's possibly worth another look):
My club members had already seen the video (they watch all videos and are prepared with questions about all of them!). 🙂 Despite their education on the set, I thought it would be fun to showcase the versatility of the dies in a live demonstration. Here's a quick picture of me post-demonstration:
Here are the tags I made, along with a description of how each is constructed with the dies:
All three of these tags were made with 2″ strips of Island Indigo and Mint Macaron Designer Series Paper – we were already using Blooms and Bliss in the class, so I picked this paper while I had it out. The squares on each tag used Island Indigo and Thick Whisper White cardstock.
TAG #1 – This tag only uses the Thinlit Die. I cut out the shape of the flower on Thick Whisper White with the flower Thinlit. It leaves only the impression of the inside of the flower. I popped up the Thick Whisper White panel on the the Island Indigo base with Stampin' Dimensionals.
TAG #2 – This tag only uses the Framelit Die and coordinating stamp. I inked up the stamp from Reason Reason (it has a textured look that can make you feel like you didn't get enough ink). I stamped it off on a piece of scrap paper and then stamped it down on Thick Whisper White and cropped it with the Framelit Die that coordinates with the flower. I popped it up with Stampin' Dimensionals on a piece of Island Indigo that's bordered with Thick Whisper White.
TAG #3 – This tag is created with a combination of the Thinlit Die and the Framelit Die. I cropped the flower with the Thinlit Die on Island Indigo and then cropped around it with the Framelit Die. What a sweet and delicate image!
There are other ways to use these dies (you could layer the die cut from #3 onto #2), but these are the three primary ways to use this die. Isn't this set of dies the coolest!? I adore the versatility
Here are a couple of cards I've made with the Stylish Stems Framelits Dies. You can click on the pictures to read the initial post about each:
This card uses the technique described in TAG #1 above:
This card uses the technique described in Tag #3 above:
What do you think about this fun set of Framelits? I think they are wonderful and super-helpful to make sweet-and-simple cards that have a great impact.
Thanks for stopping by today!
Brian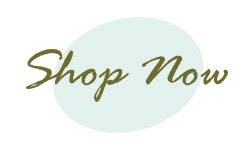 ---
It's Sale-a-Bration time! Between January 4 and March 31, you can earn exclusive Sale-a-Bration products with every $50 you spend on the products you already want. Does it get any better than that?!
To learn more about Sale-a-Bration and other ways you can win big during Sale-a-Bration, click here.