I'm a day late and a dollar short for this week's Freshly Made Sketches challenge. The challenge ended yesterday at noon (the challenge showcases a simple banner with a cluster of shapes on the right hand side), but I'm sharing my card anyway. 🙂 While many used circles and flowers and balloons, I thought the images from Stampin' Up!'s Day at the Beach would be perfect for this element of the sketch. I chose a mix of soft and bright colors and warmed up my paper snips to make this fun card. Here's my card:
And here's the banner for the challenge that inspired my card:
Tips, Tricks and Reminders
Day at the Beach. We aren't EXACTLY ready for beach weather here in Atlanta, but I couldn't keep these fun images hidden away – they needed to see the light of day. 🙂 What a fun set with modern lines and outlines. Each of these beach-themed images is perfect for summertime. I stamped the dolphin, sun, umbrella and hat with Archival Basic Black ink on Wisteria Wonder, Daffodil Delight, Peekaboo Peach and Pear Pizzazz, respectively. They were easy to snip out because the lines are bold and doubled (don't stare too long, or you might feel dizzy) – anyway, if your snipping isn't perfect, no one will know. #oursecret
Squinting for Balance. It's been a while since I've mentioned my Patented Squinting Technique for making sure that everything everything is balanced on a card. I use it all the time, but I feel bad about requiring you to send me a nickel when you use my patented technique – my home is filled with buckets of nickels that have arrived over the years (that's an extreme version of the truth – I have received 15 cents to date.) Anyway…once I positioned my images from Day at the Beach on my card, I squinted at my card and realized that I needed one more item to balance things out. I needed a pink and a small object between the umbrella and hat. I reached for Grateful Bunch and the coordinating Blossom Bunch punch. I decided to snip close to the flower edge so that the flower would coordinate better with the other images I had snipped. Then, I dropped a nickel in a bucket.
A Mix of Color Choices. As I mentioned above, the Day at the Beach images are stamped on cardstock from the Bright and Subtles color families (with two In Colors that fall into these groups, too). There's yellow, purple, orange, green and pink in these images. All five colors are soothed and balanced by all the Soft Sky I used in the base of the card and banner. What fun to play with Stampin' Up! colors!
Stamp Sets: Day at the Beach, Greatest Greetings, Grateful Bunch Papers: Soft Sky, Wisteria Wonder, Daffodil Delight, Pear Pizzazz, Peekaboo Peach, Flirty Flamingo, Thick Whisper White, Subtles Designer Series Paper Stack (Soft Sky) Inks: Archival Basic Black Accessories: Pearl Basic Jewels, Stampin' Dimensionals
I hope you like this card, and I hope you'll pop over to the Freshly Made Sketches site to see the cards by the design team members and to play along with this week's challenge.
Thanks for stopping by today!
Brian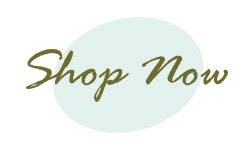 ---
It's Sale-a-Bration time! Between January 4 and March 31, you can earn exclusive Sale-a-Bration products with every $50 you spend on the products you already want. Does it get any better than that?!
To learn more about Sale-a-Bration and other ways you can win big during Sale-a-Bration, click here.