Valentine's Day is just around the corner. You have all the papers and inks you need, so I'm going to offer some suggestions for color combinations that are very "Valentinesy." As you know, I'm a huge proponent of stepping away from traditional colors – I like to use non-green-and-red combinations at Christmas, and I love the idea of using colors on cards for men. For this post, though, I'm sharing some combinations of traditional colors (reds and pinks) for Valentine's Day. I shared similar charts last year, but I've updated the colors with some new colors and different combinations.
Browns. The first chart pairs Flirty Flamingo, Blushing Bride, Cherry Cobbler and Rose Red with brown neutrals. The tones in all four of these pinks and reds pair well with browns.
Grays. Flirty Flamingo looks as good with browns as it does with grays, so I've included it in both schedules. Real Red, Pink Pirouette and Melon Mambo also look great with Black and Gray shades.
More combinations. For further inspiration, I also pulled a couple of Valentine's Day-themed pictures and defined the colors in each picture – there's lots of inspiration to be found in the world around us. What do you think of these?
What do you think? What are your favorite colors for Valentine's Day?
Thanks for stopping by today!
Brian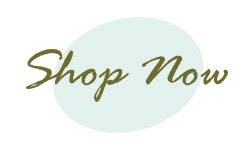 ---
It's Sale-a-Bration time! Between January 4 and March 31, you can earn exclusive Sale-a-Bration products with every $50 you spend on the products you already want. Does it get any better than that?!
To learn more about Sale-a-Bration and other ways you can win big during Sale-a-Bration, click here.