Three bright, cheery colors. You wouldn't think it would be difficult to make a card with Daffodil Delight, Emerald Envy and Watermelon Wonder. Maybe it's not. Perhaps I over-thought this challenge? There's a chance I couldn't stop thinking of stoplights or Christmas trees. Either way, I'm thrilled with the card I came up with for this week's Global Design Project challenge. Here's my card:
And here's the banner for the challenge that inspired my card:
Tips, Tricks and Reminders
Number of Years. I've loved the sweet flowers in the Number of Years stamp set since they were first introduced. I have used soft shades of green, pink and purples to create a sweet bouquet in the past, but the vibrant Emerald Envy and Watermelon Wonder gave these flowers a different look – and I couldn't be happier. The leaves and flowers are designed to have a watercolored, imperfect texture that, ultimately, toned down the Emerald Envy a bit. The bouquets are stamped three times at the base of the top white panel, giving me a fun, non-structured foundation for my sunshine and sentiment.
Don't Start Over. When I first set out to play with my stamps and ink, I created an entire card base of these flowers and a sun along the right side. There was a lot of white space that I couldn't fill (I'm OK with white space when it's working for me, but this wasn't working). I decided to snip away at the panel to see if I liked it better as a small element on the card. When I got to 3-1/2″ x 2-1/2″, I was happy with the placement of the images on the card. I then created a graphic backdrop for the stamped images.
Perfect Pairings. I played a lot with background colors to get this card balanced the way I wanted. I tried Daffodil Delight backdrops and Emerald Envy stripes and bases in all colors. In the end, an Emerald Envy back panel and a Watermelon Wonder stripe worked best. As I sit back and look at the card, I now see why this combination of these colors work best together. Each of the three colors is shown on exactly two elements on the card: Emerald Envy leaves and background panel, Watermelon Wonder flowers and stripe, Daffodil Delight sun rays and sentiment circle. Each of the three is shown as paper and ink. The black and white balance those out, but the colors are delightfully balanced here. What do you think?
Stamp Sets: Number of Years, Beautiful You, Kinda Eclectic Papers: Emerald Envy, Watermelon Wonder, Daffodil Delight, Basic Black, Thick Whisper White, Whisper White Inks: Emerald Envy, Watermelon Wonder, Daffodil Delight, Archival Basic Black Accessories: 1-3/4″ Circle punch, Stampin' Dimensionals
I hope you'll pop over to the Global Design Project site to enjoy the cards by the design team members and to play along with this week's challenge.
Thanks for stopping by today!
Brian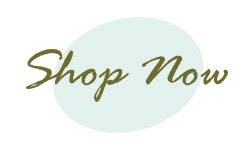 ---
It's Sale-a-Bration time! Between January 4 and March 31, you can earn exclusive Sale-a-Bration products with every $50 you spend on the products you already want. Does it get any better than that?!
To learn more about Sale-a-Bration and other ways you can win big during Sale-a-Bration, click here.