Sometimes I have to take a break from all the card making to share really good news. We need more good news in our lives – and Stampin' Up! is giving us lots of great things to celebrate. Here are just a few of the new-and-exciting things you need to know about today.
---
NEW SALE-A-BRATION ITEMS
We all know that Sale-a-Bration (Stampin' Up!'s incredible three-month promotion where you earn free product for every $50 you spend AND earn additional Host Rewards for orders over $250) wraps up on March 31. Right?! Through the end of March, we select items from the Sale-a-Bration brochure that was released on January 4 AND the new selection of products that were released on February 21. Here are the flyers for both:
Well, here's the better news – Stampin' Up! has added SEVEN new items to the Sale-a-Bration lineup. With every $50 you spend, you can select one of these amazing products, too!
How amazing is that!? These options are now available in the drop-down when you select your Sale-a-Bration rewards during checkout. Here's a look at these items – you can click on any of these links to see the items in my online store:
---
SALE-A-BRATION ITEMS NO LONGER AVAILABLE
With the popularity of so many Sale-a-Bration items, some items have already sold out. Sale-a-Bration items have always been offered on a "while supplies last" basis, so if there's something you can't live without, get it now! Here are the two, super-popular items that have already gone away:
The Card Tin SOLD OUT on March 7, 2017.

The 6″ x 6″ Glimmer Paper Assortment Pack SOLD OUT on March 19, 2017.
---
PAPER PUMPKIN

Paper Pumpkin kits have been on fire recently. Every month, the kits are filled with quality projects that offer quick-and-easy project that our friends love to receive. In case you missed the March kit, here's a sneak peek at the amazing bunny-themed goodies that were delivered this month:
How adorable are these?! Well, April's kit won't disappoint, either. Sara Douglass, Stampin' Up!'s CEO has created the kit that will go out in April – INCLUDING A FREE GIFT inside every box. What fun! I don't know what the kit looks like, and I don't know what the gift is, but you'd better bet it's going to be great – AND I'm all signed up to receive the April kit so I can see it for myself.
Sign up for Paper Pumpkin by April 9 (even though this says 10) to make sure you receive this kit:
Subscribe Today. If you aren't a Paper Pumpkin subscriber, this is a great time to sign up! Not only can you purchase a month-to-month subscription, but you can purchase a discounted prepaid subscription. What's better than that!? During Sale-a-Bration, you can purchase a 3-month Prepaid Subscription for just $55 – and that earns you a free Sale-a-Bration item. Click on the image below to see the subscription in my online store:
You can also give Paper Pumpkin as a gift – what a great gift to give your best friend for Valentine's Day? 🙂
How does a Prepaid Paper Pumpkin subscription work? Here's a step-by-step rundown of how the gift of a Prepaid Paper Pumpkin subscription will work:
You place and order in the online store and checkout. You will earn your very own Host Rewards for purchases over $150 (even when combined with other items you want to have shipped to you). You will also earn applicable Sale-a-Bration Rewards and Stampin' Rewards for orders over $150.
You receive an email with a Prepaid Paper Pumpkin Subscription Code.
Give that code to a friend, family member or keep it for yourself.
The recipient gives you a great big hug.
If the recipient doesn't already have a Paper Pumpkin account, they should set one up.
On the main screen of their account, they add the Subscription Code.
Starting the following month, they will receive a Paper Pumpkin box for every month of the subscription.
You will be loved by the recipient and by me.
To sign up for Paper Pumpkin's monthly subscription, CLICKING HERE.
---
JOIN MY TEAM DURING SALE-A-BRATION
Until March 31, you can select 2 FREE STAMP SETS of your choice when you buy Stampin' Up!'s Starter Kit. The Starter Kit is already a great deal ($125 of free product for just $99 and free shipping), but you get 2 additional stamp sets at any value during Sale-a-Bration. Could it get any better? Yes! You earn a 20% discount on all of your orders AND you can also be a part of my InKing Royalty team, an online community of supportive and inspiring friends. Nothing is better than that. If you have thought about joining – even if you just want the discount – please contact me at [email protected] with questions or concerns.
---
I'm exhausted from all this great news…how about you? 🙂 What are you most excited about?
Thanks for stopping by today!
Brian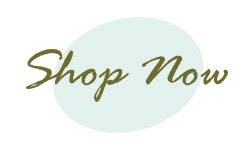 ---