By now, you've heard lots about Stampin' Up!'s soon-to-be-released 2017 Annual Catalog.  How do so many people know so much about the new catalog?  They know all about it because they are demonstrators who've seen it.  Most have seen it online, while those of us who attended a Stampin' Up! OnStage event have already flipped through the pages and seen many of the products in action.  We even own some of the new products – and they're amazing!
I was so excited to attend Stampin' Up!'s OnStage in Savannah two weekends ago – not only was I able to see new products and flip through the new 2017-2018 Annual Catalog, but I was a presenter at the event and showcased a wonderful, new stamp set called Crafting Forever that I received several weeks before the event.  I was the consummate professional – no joking, not fun.  I was there to do a job, and that's exactly what I did.  Here's proof:
Here I am on stage, showing the new stamp set
while a woman filmed me
and I was projected unto the jumbo-tron (or screen) for all to see
I had A LOT of fun with this new stamp set and will be sharing these projects little-by-little over the next couple of weeks.  It's didn't even feel like work – yet I still had plenty of time to hang out with my AWESOME InKing Royalty team members who attended the Savannah event.  That's the highlight of any Stampin' Up! get-together – meeting new people and hanging out with friends. And seeing the new product.  But mostly the people.
Stampin' Up! did an amazing job with this event – so much inspiration to take in.  After the day-long event on Saturday, Pam and I hosted a super-fun pajama party in my hotel room.  Pam and I had gifts for all the attendees (and even mailed out gifts to all the team members who attended in other states).  Here we are at the entrance to the suite:
Our pajama party was so much fun – we sat around the suite, crammed pastries and waffles into our mouths, and flipped through the catalog together.  We went page-by-page and enjoyed every last minute of it.  Is there anything more exciting than that?!  What an amazing time!  Here's a look at some of the motley crew (none of them are posing for the camera at all):
It was such fun to flip through the catalog with this crew.  So many wonderful insights about the new products – I have a better idea of which sets are going to be super-popular based on their feedback.  Believe it or not, my top choices weren't always theirs.
It was like Christmas morning when we handed out the gifts – each team member received a Gold Card (saved up from a busy Sale-a-Bration) filled with doo-das like twine and dimensionals and assorted embellishments.  When we handed out the gifts, they ripped right in:
By the end of the night, we were all exhausted.  What a wonderful day with wonderful people doing wonderful things in a wonderful place.  I think this picture of team member and life-of-the-party Tamara summarizes everything perfectly:
I love this group and am so thankful to have each of them in my life.
If you've ever thought of joining Stampin' Up! and want to be a part of an amazing group, please reach out to me.  I'd love to introduce you to these friends.  🙂  Email me at [email protected] or join here with no obligations to purchase anything else.
Thanks for stopping by today!
Brian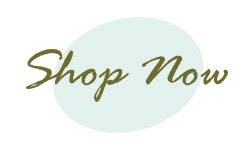 ---
Retiring List.  Stampin' Up!'s retiring list was announced this past week – you can see all the items that will soon go away here:
---
IN WITH THE OLD & IN WITH THE NEW.  In conjunction with the Retiring List, I'm excited to share my very own promotion from now until the middle of May.  When you spend at least $50 with me and add your order to the current Hostess Code (TF2V6MNU), I'll happily send you:
A printed copy of the 2017-2018 Annual Catalog (I send them to all of my current customers) AND
A Free Product from the Upcoming Annual Catalog.  I'll send you an incredible, new accessory from the upcoming catalog when it's released in June.  While I can't yet tell you what it is, I'll tell you it's valued at $5, and you'll love it!
If your order is over $150, I hope you'll use all of the Host Rewards you've earned.  Otherwise, I'd love for you to add your order to the current Hostess Code (TF2V6MNU).