Yesterday, I shared the first of a handful of posts I'm sharing with Stampin' Up!'s brand new Crafting Forever stamp set.  I was thrilled to reveal projects I made with this stamp set at Stampin' Up!'s OnStage event in Savannah, and I'm excited to share them with you, too.  If you missed yesterday's "Just a Note" project, you can see it here.  Here's my card:
Tips, Tricks and Reminders
Housework Whenever.  I just adore this sentiment that houses the namesake of this stamp set – "Crafting Forever!  Housework Whenever."  How brilliant is that?!  I split this sentiment between the background panel of the card and the Smoky Slate band of cardstock – note that the fun sentiment is on pale blue, while the not-fun sentiment is on gray.  Intentional?  Maybe.  this stamp set is filled with little gems – I included the images of the stamp, twine and scissors in the background of the card as a fun reference.
No DSP?!?  If you want to see Brian King sweat a little bit, ask him to showcase some new product on stage and then refuse to give him some new Designer Series Paper to play with.  I was encouraged to use only products that were carrying forward into the new catalog (none of the DSP), so I only had inks and cardstock to work with.  What to do?  I just created my own designs with cardstock.  Not only did I create a pattern in the background by stamping the images in Pool Party ink on Pool Party cardstock, but I created a band of stripes across the card front with Smoky Slate, Pumpkin Pie and Whisper White.
Crisp Color Combo.  I love a challenge.  How can I use Pumpkin Pie and keep is FAR AWAY from a Halloween card?  Pool Party is not a Halloween shade, so I started there.  Bright orange paired so well with pale blue.  I added pale gray to tone down those shades a bit and love the combination.  If you like this combination, too, please save this:
Stamp Sets:  Crafting Forever  Papers:  Pumpkin Pie, Pool Party, Smoky Slate, Thick Whisper White  Inks:  Pool Party  Accessories:  Archival Basic Black, Stampin' Dimensionals
I can't wait for you to have this set – don't you think it's awesome?!
Thanks for stopping by today!
Brian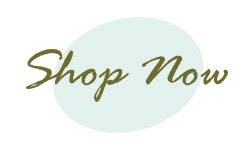 ---
Retiring List.  Stampin' Up!'s retiring list was announced this past week – you can see all the items that will soon go away here:
---
IN WITH THE OLD & IN WITH THE NEW.  In conjunction with the Retiring List, I'm excited to share my very own promotion from now until the middle of May.  When you spend at least $50 with me and add your order to the current Hostess Code (TF2V6MNU), I'll happily send you:
A printed copy of the 2017-2018 Annual Catalog (I send them to all of my current customers) AND
A Free Product from the Upcoming Annual Catalog.  I'll send you an incredible, new accessory from the upcoming catalog when it's released in June.  While I can't yet tell you what it is, I'll tell you it's valued at $5, and you'll love it!
If your order is over $150, I hope you'll use all of the Host Rewards you've earned.  Otherwise, I'd love for you to add your order to the current Hostess Code (TF2V6MNU).