This week's Global Design Project color challenge asks us to create a project with three of Stampin' Up!'s retiring In Colors – Cucumber Crush, Delightful Dijon, Mint Macaron, Tip Top Taupe or Watermelon Wonder. This is an amazing collection of colors – that don't necessarily work together but work amazingly with other colors. I chose to make a fun birthday card with Watermelon Wonder, Mint Macaron and Tip Top Taupe. I incorporated a sneak peek at a new Thinlits Die available in Stampin' Up!'s 2017 Annual Catalog. Here's my card:
And here's the banner for the challenge that inspired my card:
Tips, Tricks and Reminders
3-D Birthday Wishes. I adore the new Happy Birthday Thinlits Die that's available in Stampin' Up!'s 2017 Annual Catalog. It's amazing! To make this card, I cropped this sentiment with Watermelon Wonder and with Thick Whisper White. I glued down the Watermelon Wonder sentiment and let it dry. I then glued the Whisper White sentiment over top of it – but off the the left and down a little bit. I like how the white pops against the Tip Top Taupe. Paired with Watermelon Wonder (and this part was not intentional), it looks a little like a 3-D movie (if you have ever taken your glasses off in the middle of the film).
Bow Builder Punch. You haven't seen me use the Box Builder punch very often, but I have used it. While these pop-up bows don't necessarily tuck well into a regular envelope to drop in the mail, they sure are wonderful a gift topper, for a card you want to hand to someone in person or for a card you are willing to creatively package for shipment. I had a lot of fun with this bow – I distressed the bow piece with a bone folder and glued it down with Tombow Multipurpose Liquid Glue – so easy to assemble.
Color Combination. While I can't say that these three colors are my "favorite" three (per the challenge), they certainly are my favorite three together. Even though none of these colors is a traditional color for the Holidays, my card started to look a little bit like Christmas. Maybe it's the bow? Maybe it's the heavy focus on Watermelon Wonder stripes (that look a bit like candy canes). Either way, this is a sweet combination. If you like it, too, please save this:
Papers: Watermelon Wonder, Tip Top Taupe, Mint Macaron, 2015-2017 In Color Designer Series Paper Stack (Watermelon Wonder) Accessories: Happy Birthday Thinlits Die, Bow Builder Punch, Bone Folder, Precision Base Plate, Stampin' Dimensionals
2015-2017 In Color Inspiration. In March and April, I paid my respects to these retiring In Colors with projects and posts about each. If you'd like to see more inspiration for these five colors, you can see them here:
I hope you'll pop over to the Global Design Project site to see the cards by the design team members and to play along with this week's challenge.
Thanks for stopping by today!
Brian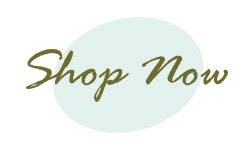 ---
IN WITH THE OLD & IN WITH THE NEW. In conjunction with the Retiring List, I'm excited to share my very own promotion from now until the middle of May. When you spend at least $50 with me and add your order to the current Hostess Code (TF2V6MNU), I'll happily send you:
A printed copy of the 2017-2018 Annual Catalog (I send them to all of my current customers) AND
A Free Product from the Upcoming Annual Catalog. I'll send you an incredible, new accessory from the upcoming catalog when it's released in June. While I can't yet tell you what it is, I'll tell you it's valued at $5, and you'll love it!
If your order is over $150, I hope you'll use all of the Host Rewards you've earned. Otherwise, I'd love for you to add your order to the current Hostess Code (TF2V6MNU).
---
IT'S HERE! IT'S HERE! While Stampin' Up! demonstrators start ordering select items from the 2017 Annual Catalog tomorrow (what fun!), customers can begin ordering items from the Eastern Palace Suite starting TODAY! There are two bundles to choose – and they are both AMAZING. I can't see who you'd pass up the Premier Bundle with the Eastern Medallion Dies – they are incredible! To read more about this suite, CLICK HERE.