You already know how much I love a good sentiment stamp set, right? You can have all the beautiful pictures in the world, but they are nothing if you don't have the right words to say. The same is true in the reverse, by the way. If you start with a gorgeous sentiment, but fail to properly dress it up, the words can lose their meaning. Sorry for Everything is a new sentiment set in Stampin' Up!'s 2017 Annual Catalog with many ways to express sorrow. I used this set, along with Ribbon of Courage, to make this card:
And here's the banner for Donna Mikasa's sketch challenge that inspired my card:
Tips, Tricks and Reminders
Sorry for Everything. Whether you want to apologize for messing up or want to extend an expression of sorry, Sorry for Everything has it all. I say it all the time – I love a sentiment with a combination of script and print. Guess what! This stamp set has just that! The set is centered around a large, beautifully scripted "Sorry" – the other sentiments can be positioned before or after – or on the inside of the card. What a beautiful set with so many possible uses. Here's a look at the set:

For additional inspiration, here's a sweet project created by Stampin' Up! with this set that showcases the beauty of this set (the gorgeous flower featured on this card is a gold foil die cut from the Petal Garden Memories & More Card Pack, #144208):

Sweet Heart. I stamped the beautiful heart from Ribbon of Courage with Early Espresso ink on this detailed page of Soft Sky and Whisper White paper from the Coffee Break Designer Series Paper. Is there a simpler way to add texture and intrigue to the image than to stamp it on patterned paper? I wanted an Early Espresso border to coordinate with the boarder around the sentiment block, so I snipped the heart out, cropped the coordinating heart with the Support Ribbon Framelits and then glued the snipped heart onto the cropped heart. I suppose I could have colored the outside border with an Early Espresso Stampin' Write Marker, but this was pretty easy to snip. Here's a closer look:
Color Combination. I've really grown to love Soft Sky over the past year. While I've often times leaned toward darker, richer blues (Baja Breeze, Midnight Muse, Island Indigo and Pool Party have been go-to colors for me), but I'm suddenly really drawn to the softness of Soft Sky. It pairs beautifully with Early Espresso, don't you think? Such a great battle between soft and hard – yet the combination of the two is so warm and sweet. If you like this combination as much as I do, please save this:
Stamp Sets: Sorry for Everything, Ribbon of Courage Papers: Coffee Break Designer Series Paper, Soft Sky, Early Espresso, Whisper White Inks: Early Espresso Accessories: Support Ribbon Framelits Dies, Stampin' Dimensionals
I hope you'll pop over to the CASE This Sketch site to see the cards by the design team members and to play along with this week's challenge.
Thanks for stopping by today!
Brian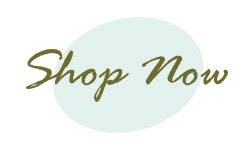 ---
Order Big & Earn an ADDITIONAL Rewards. All orders over $150 earn Stampin' Rewards – what a great opportunity to earn free products (your choice) when you treat yourself to a fun shopping spree! During June, Stampin' Up! is giving us one more incentive to place a big order. 🙂 Not only can you earn the standard Stampin' Rewards for purchases from the new catalog, but you'll earn an additional $35 in Stampin' Rewards (to spend however you want) for orders greater than $350. That's HUGE!
---
Sign Up for my Newsletter. I've created a fun newsletter and want to share it with you. To sign-up to receive Brian's Bulletin, please click on the link below: