I adore the watercolor backgrounds on lots of great cards I've seen over the past couple of years.  Some are soft and sweet, while others are bold and beautiful.  I decided to roll up my sleeves and give the "smooshing technique" a try, but I didn't stop there.  I decided to share this fun technique with my local stamp club – I picked three colors, and all of the results were so wonderfully different.  Here's the 4-1/4″ x 4-1/4″ card that I shared with the group:
Tips, Tricks and Reminders
Smooshing Technique.  I've seen this technique for applying ink in an artistic manner in several places.  My talented team member, Julie DiMatteo, inspired me to give this fun technique a try (you can see Julie's card with this fun technique here).  Like Julie, I used the Happy Birthday Thinlits as a great sentiment over the watercolored splotches.  I watched Kristina Werner's video (see it here), but I made some changes.  Here's how I completed this:

I pressed some ink from a stamp pad onto a Stamp-a-ma-jig imaging sheet.
I spritzed the ink with a Stampin' Spritzer and water.
I picked up the ink with a little piece of a window sheet.
I spread the ink over the watercolor paper.
I dabbed the ink with a paper towel.
I spritzed some water into my hand and "flicked" it onto page for a effect.

Happy Birthday Thinlits.  My club members really had fun with this project.  Even though we all had the same colors, each project looks different.  Later this week, I'm going to share their projects (along with their big smiles) and show you how different each project was.  I'm also going to show you how I set up my inks and sheets to easily get through this project with the group.  What fun!  While they all loved the watercoloring, though, they really loved the Happy Birthday Thinlits Die – and why wouldn't they?  This die is quite amazing and so easy to use.  The die is offered alone (and works perfectly with the Precision Base Plate) or as a bundle with the Happy Birthday Gorgeous stamp set.  The set might not jump off the page at you, but it's filled with lots of sweetness and some really great sentiments.  Here's a peak a this bundle:

And here are some projects by Stampin' Up! artists that beautifully showcase this incredible bundle:

Color Combination.  I wanted my card to feel like a celebration, so I chose three colors that would pop behind the Basic Black Happy Birthday Thinlits dies.  I started with Lemon Lime Twist (does it get any brighter and bolder than that?) and added Fresh Fig.  While a soft pink (like Blushing Bride or Powder Pink) would have looked great, I decided to go with a soft blue (Marina Mist).  I love how all three of these blended with each other.  If you like this combination, please save this:
Papers:  Watercolor Paper, Basic Black, Lemon Lime Twist  Inks:  Lemon Lime Twist, Fresh Fig, Marina Mist  Accessories:  Happy Birthday Thinlits Die, Window Sheet, Stampin' Dimensionals
Thanks for stopping by today!
Brian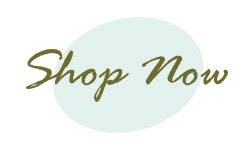 ---
Order Big & Earn an ADDITIONAL Rewards.  All orders over $150 earn Stampin' Rewards – what a great opportunity to earn free products (your choice) when you treat yourself to a fun shopping spree!  During June, Stampin' Up! is giving us one more incentive to place a big order.  🙂  Not only can you earn the standard Stampin' Rewards for purchases from the new catalog, but you'll earn an additional $35 in Stampin' Rewards (to spend however you want) for orders greater than $350.  That's HUGE!
---
Sign Up for my Newsletter.  I've created a fun newsletter and want to share it with you.  To sign-up to receive Brian's Bulletin, please click on the link below:
---