On Sunday, I shared a 4-1/4″ x 4-1/4″ birthday cards that showcases the Smooshing Technique and the Happy Birthday Thinlits Die. We made this project with my local club on Friday night. If you missed the original post, you can see it here. What fun!
As I mentioned in my original post, this process for creating a watercolored background on a card is really fun. This technique works as well with a soft, sweet background as it does with a bold, graphic one. We had a lot of fun with it.
First I want to show you how I had this set up so that we could all take our turns with the colors around the table.
I taped a 12″ x 12″ piece of white board (backing from Designer Series Paper) to a 12″ x 12″ thick cardboard (backing from Specialty Designer Series Paper). I made one for each of the three colors we were using. That gave me a place to play and the sturdiness we needed to pass the boards around the table.
I taped a Stamp-a-Ma-Jig imaging sheet to the top corner of the board. That's where we added an ink color (directly stamping the ink pad onto the glossier side of the sheet) and spritzed with water in a Stampin' Spritzer.
We used Post-it Notes to stick our Watercolor Paper to the board in the lower, left corner.
Fun ensued.
I started by showing the group my finished card:
Then I shared how to swipe the ink onto the watercolor paper for the best effect:
What great form, Brian! You've mastered this. 🙂 And then the group got to work on their own projects. Aunt Deb was just starting to apply the Marina Mist to her project:
While Melanie was preparing to add the Fresh Fig:
As I mentioned in Sunday's post, this is such a fun technique because you always get something a little different if you allow yourself to really have fun with it. I wanted to show you each person's project – look how each one is uniquely wonderful:
How fun are those?! I think their smiling faces say everything that needs to be said. 🙂
Papers: Watercolor Paper, Basic Black, Lemon Lime Twist Inks: Lemon Lime Twist, Fresh Fig, Marina Mist Accessories: Happy Birthday Thinlits Die, Window Sheet, Stampin' Dimensionals
I hope you'll give this super-fun technique a try. These ladies sure had fun with it, don't you think? Thanks for stopping by today!
Brian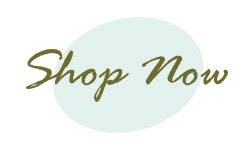 ---
Order Big & Earn an ADDITIONAL Rewards. All orders over $150 earn Stampin' Rewards – what a great opportunity to earn free products (your choice) when you treat yourself to a fun shopping spree! During June, Stampin' Up! is giving us one more incentive to place a big order. 🙂 Not only can you earn the standard Stampin' Rewards for purchases from the new catalog, but you'll earn an additional $35 in Stampin' Rewards (to spend however you want) for orders greater than $350. That's HUGE!
---
Sign Up for my Newsletter. I've created a fun newsletter and want to share it with you. To sign-up to receive Brian's Bulletin, please click on the link below:
---