I'm on my way home from an amazing trip to Thailand today.  The blog has been on autopilot for the last week while I've been away, but I'll be back soon with lots of great pictures to share from my journey and some new, fun projects.  Excited to share!
Candy Ford, a member of my InKing Royalty team and great friend, earned this trip, as well.  Although she lives 15 minutes from me in Atlanta, we traveled across the world to hang out with each other.  🙂  To celebrate her amazing achievement, I traveled to Phuket with a small gift for Candy and this handmade card:
Tips, Tricks and Reminders
Great Big Greetings.  I adore big, bold greetings, and Great Big Greetings (a new photopolymer stamp set in Stampin' Up!'s 2017 Annual Catalog) is filled with them.  Each sentiment is a big celebration – wedding, thank you, love.  I love them all!  I chose to work with "HECK YES WE NEED TO CELEBRATE THIS."  I masked off the "HECK YES" because we say "HECK YEAH" in the South ("HECK YES" is only said at the most formal of Southern events) – and it wasn't the most important part I wanted to share.  There's so much to celebrate – and why not do it in Thailand?!  🙂  Here's a look at this stamp set:

And here are some samples with different sentiments from Stampin' Up! designers (how fun are these?!):

Whole Lot of Lovely Designer Series Paper.  I'm so in love with the Whole Lot of Lovely Designer Series Paper.  The colors and the patterns in this paper are pretty wonderful! How often would you expect to see rich yellows and bright oranges in unison with pale blues, greens and pinks?  They work wonderfully together in this paper.  I especially love this page with watercolored stripes – such an artistic look without all the work and with colors I wouldn't expect to look so wonderful together!  Here's a closer look at this must-have Designer Series Paper:
Dimensions.  This card isn't a typical 5-1/2″ x 4-1/4″ – but it's not exactly far from it.  It was different enough, though, to make it extra-special.  I shaved a 1/2″ off the bottom of the card (the card front measures 5-1/2″ x 3-3/4″), so it's short and long.  The panel of striped Designer Series Paper on the center of the card is 4-3/4″ x 3″ (shaving another 3/4″ off the sides for a beautiful matting).  I used my Envelope Punch Board and another piece of this gorgeous paper to make an envelope for Candy's card (the envelope is made for a 5-1/2″ x 4″ card, so it's just a bit larger than needed).  I decorated the front of the envelope with the "YAY" sentiment from Great Big Greetings:
Stamp Sets:  Great Big Greetings  Papers:  Whole Lot of Lovely Designer Series Paper, Pool Party, Basic Black, Whisper White  Inks:  Archival Basic Black, Stampin' Write Marker (Crushed Curry)  Accessories:  Layering Ovals Framelits Dies, Envelope Punch Board, Stampin' Dimensionals
It was wonderful to celebrate with Candy in Thailand, but I'm happy to be on my way back home, too!  How is it possible to be equally happy for traveling AND returning home?  I am going to need lots of sleep to recover from this amazing trip!
Thanks for stopping by today!
Brian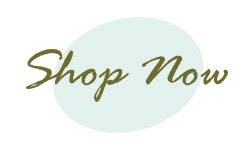 ---
---