With all the amazing and new products in Stampin' Up!'s 2017 Annual Catalog, there are still some returning favorites that grab my attention and tickle my fancy. For today's card, I combined a great new Designer Series Paper with two stamp sets that work well together for this uplifting card. Here's my card:
Tips, Tricks and Reminders
Fireflies or Lightning Bugs? What do you see in the card above? Do you see fireflies or lightning bugs? The term you use to describe these bioluminescent beetles probably defines where you live. Growing up in the South, we loved when the lightning bugs came out at night in Summer – we would have never called these little bugs fireflies. What did you call them? I stamped these lightning bugs in Archival Basic Black ink. As soon as the ink dried, I added a little Daffodil Delight to their shiny posteriors with a Blender Pen and added a little Smoky Slate to their wings with a Blender Pen. Also – I promise that the lid of this jar has a jillion holes in it so that the captured lightning bugs can breathe. I'm kind that way!
Two Great Returning Stamp Sets. If I didn't tell you (or if you didn't already know because you are so smart), you'd think this jar of fireflies was designed to coordinate with this great sentiment. They just seem to go together perfectly! Jar of Love was introduced last year in the annual catalog – with three Mason jars and a whole bunch of accessories that can go inside the jar, this set and coordinating Framelits are a must-have, versatile bunch. Here's a look at this fun stamp set: The sentiment, which pairs perfectly with the little lightning bugs, is from a stamp set about lighthouses that was introduced in this year's Occasions Catalog. Here's a look at High Tide:
Color Combination. While this spotted panel of Night of Navy Designer Series Paper from Naturally Eclectic could easily be rain or a random pattern, it provides a lovely, nighttime backdrop for these lightning bugs. I added a layer of Daffodil Delight cardstock to accent the yellow in the shiny bugs. The touch of Smoky Slate in the lid and the wings adds a grounding neutral to the mix. What a great combination of colors! If you also like these colors together, please save this:
Stamp Sets: Jar of Love, High Tide Papers: Naturally Eclectic Designer Series Paper, Night of Navy, Daffodil Delight, Whisper White Inks: Night of Navy, Daffodil Delight, Smoky Slate, Archival Basic Black Accessories: Blender Pen, Everyday Jars Framelits Dies, Stampin' Dimensionals
What do you think? Don't you adore these little lightning bugs? Don't they work wonderfully with this sentiment for a fun, uplifting card?
Brian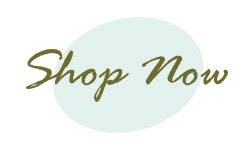 ---