On Monday, the Global Design Project rolled out our 100th online card challenge. What fun! I've participated in every single week of the challenge – I couldn't be happier to be a part of this amazing group. To celebrate our 100th challenge, participants are encouraged to CASE one of the design team cards – you can see mine here. For today's card, I CASE'd the gorgeous card made by Shawn DeOliveira, a member of the GDP design team and my InKing Royalty Stampin' Up! group. Here's my card:
Here's the banner for the 100th Global Design Project challenge:
My card is inspired by Shawn DeOliveira's design team card – I love the layout of his card and was inspired to showcase Fresh Fig as well. Funny that he used it for Christmas, while I used it for Halloween. There are not a lot of colors that are THAT versatile. Here's Shawn's card:
To read more about Shawn's card, you can visit his Shawn Stamps blog by clicking here.
Tips, Tricks and Reminders
Spooky Cat. Every Holiday Catalog has a small selection of Halloween products – October 31 will come and go before we know it. This year's catalog has a super-fun stamp set called Spooky Cat with a great collection of themed images – witch's hat, owl, cat, potions, rat and some great sentiments. I used the set on today's card for the background panel of spooky potions and for the sentiment. Although I didn't use the coordinating cat punch today, you'll see it on blog post tomorrow. What a flexible and fun punch! Here's a look at the Spooky Cat bundle:
Two-Stamp Combo. You already know how much I love to pair stamp sets that weren't designed to work with one another. If I can give a stamp new life in completely new surroundings, I am a happy guy. As I have played with the super-cute Message in a Bottle stamp set, I realized the fun bottle could be used for a spooky potion. With the addition of three x's from the Labeler Alphabet stamp set and a rectangle I drew with the thin point of my Basic Black Stampin' Write Marker, I changed this bottle to fit this Halloween landscape. I stamped the bottle with Archival Basic Black on Shimmery White card stock. Before snipping it out (so easy to do with the bold lines), I painted the inside of the bottle with Smoky Slate ink and an Aqua Painter. Such fun!
Colors for Halloween. I've always loved greens and purples with my blacks and oranges at Halloween. They help to "lighten the mood" a bit, don't you think? Smoky Slate helps to tone down the brightness of these colors and (even though it's not shiny) adds a metallic feel to the card. If you are inspired by this color combination, please save this:
Stamp Sets: Spooky Cat, Message in a Bottle, Labeler Alphabet Papers: Fresh Fig, Smoky Slate, Pumpkin Pie, Whisper White, Shimmery White Inks: Archival Basic Black, Pumpkin Pie, Fresh Fig, Smoky Slate, Stampin' Write Marker (Basic Black) Accessories: Aqua Painters, Stampin' Dimensionals
Go ahead and write down this bundle – you'll want it to be on your first order from Stampin' UP!'s 2017 Holiday Catalog, which goes live on September 1. I hope you'll pop over to the Global Design Project to see the cards by the design team members and to play along with this week's challenge.
Thanks for stopping by today!
Brian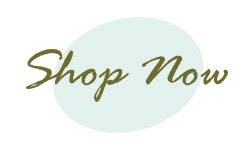 ---
Stampin' Up! has restocked the Clearance Rack with lots of new items – all marked way down! These are "while supplies last" deals, so you'll want to get your order in soon. 🙂 Click below to see what's left – you won't be disappointed.
---
BIG NEWS! Registration for World Card Making Day 2017 is officially OPEN! If you'd like more information or want to register (it's such a wonderful event!), then please CLICK HERE.