I love playing with colors – and Stampin' Up! gives us the best colors to play with as we create beautiful cards for every occasion.  Today I'm sharing a new look at some great, traditional Christmas colors.  While there are some amazing non-traditional colors for Christmas (the crisp blues, the shiny grays, the neutral neutrals), I'm sticking with the options for greens and reds today.
Since there is larger variety of greens in the current Stampin' Up! color family (but only a few Christmas-suitable reds), I created two charts to pair those greens with each of the reds.  I hope these will give you some good ideas about how you might want to pair-up your greens and reds this Holiday season:
Cherry Cobbler.  Cherry Cobbler is the most formal of the reds.  It's rich and regal and filled with beautiful depth.  While this rich red complements the dark greens, it really lets the softer and brighter greens shine.
Real Red.  Real Red is the bright and shiny red in the current offering of colors.  Real Red is Santa's suit and the red you'd find in children's wrapping papers for the holidays.  It's fun, flirty and vibrant.  Like Cherry Cobbler, Real Red pairs well with all greens – it pulls out different elements from each green.
Rose Red.  I wouldn't say that Rose Red is a traditional red for the Holidays (Cherry Cobbler and Real Red share that title equally), but it really does make for some elegant combinations of colors.  I think it would be perfect for Victorian-themed cards.  Don't count out Rose Red when you sit down to make your cards this year.
Berry Burst.  Berry Burst is, in no way, a traditional Christmas color.  It's brighter than Rose Red and has a more vibrant appeal.  Berry Burst looks mighty beautiful with these greens, though, so why not?  Your Christmas card doesn't have to be sassy to feature a pop of hot pink.
I hope these charts can help you to settle in on color selections this year.  Whether you are looking for rich and formal or fun and festive, I'm sure one of your combinations can be found here.  Please feel free to save these or add them to Pinterest for future reference.
What's your favorite red for the holidays? What greens do you love most with your favorite green?
Thanks for stopping by today!
Brian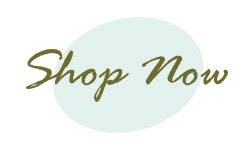 ---
Year-End Sales Event. Stampin' Up! has announced the list of products from the Holiday Catalog that will be retired at the end of this catalog period (or when the items are sold out – whichever comes first). Some of these items are marked down as part of the Year-end Sales Event. Click on the banner above to check out the sale.
Your Very Own Copy of the New Catalog.  I'm soon mailing out Occasions Catalogs and Sale-a-Bration catalogs to all of my customers from the past year. If you haven't purchased from me in over a year or if you'd like to be my customer, please reach out to me (CLICK HERE TO EMAIL ME) or place an order. I look forward to sharing these new products with you.
A Great Time to Join Stampin' Up! This is a great time of year to join Stampin' Up!, and I'd love for you to be a part of my incredible Stampin' Up! team. We are an amazing community of stampers who enjoy our Facebook chats and monthly online meetings. The 20% discount on your purchases isn't so bad, either. 🙂 If you have questions or would like to hear more, let's set up a quick call (email me here). I'm more than happy to fill you in on this risk-free opportunity. I promise you won't regret it. 🙂