There are three days left until Christmas – and you still have time to order up a wonderful Christmas gift for your creative friends and family members. You can even order one up for yourself! What's best? Your gift can be delivered before Christmas – and they won't know you waited until the very last minute to think of them. 🙂
This Christmas, give your friends and family a prepaid subscription to Paper Pumpkin. Each month, a box of fun arrives at their doorstep – and they'll think of you every time they sit down to play. AND you might even find yourself a new papercrafting playmate.
Here's How It Works
You place an order in my online store and checkout. You will earn your very own Host Rewards for purchases over $150 (even when combined with other items you want to have shipped to you). You pay no shipping if your order only consists of Prepaid Paper Pumpkin Subscriptions.
You receive an email with a Prepaid Paper Pumpkin Subscription Code.
Give that code to a friend, family member or keep it for yourself. You can write it inside a card you've made, put it on a cute tag or email the code to them.
The recipient gives you a great big hug.
If the recipient doesn't already have a Paper Pumpkin account, they should set one up here (https://www.paperpumpkin.com/en-us/sign-up/?demoid=2104107).
On the main screen of their account, they add the Subscription Code.
Starting the following month, they will receive a Paper Pumpkin box for every month of the subscription. If they want to continue past that time, they can simply add their credit card information to continue. 🙂
You will be loved by the recipient and by me.
Here's a look at the most recent Paper Pumpkin project (December's kit):
I love this fun kit and have had fun putting it together this week – lots of fun layers and cool die-cuts. We don't ever know what the kits will be – that's part of the excitement – but January's kits are usually super-fun Valentine's Day projects. Just to give you an idea of what they'll receive in their first kit, here's a look at the January 2017 kit:
And here's a look at the January 2016 kit:
Are you ready to purchase a prepaid subscription for your friend (and grab one up for yourself at the same time)? Here's a link to all of the Prepaid Paper Pumpkin Subscriptions in my online store:
There's still time to grab up some Prepaid Paper Pumpkins for those you love – again, they won't know you waited to the last minute and will appreciate your thoughtful gift. I will appreciate you, too. So that's a win-win-win!
Please let me know if you have questions or need help with anything.
Thanks for stopping by today!
Brian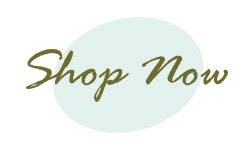 ---
Product Shares and Designer Series Paper Swatch Books. With the release of each catalog, I offer product shares and swatch books. It's fun o share these new products with you. I'm scheduled to release these on Wednesday, December 27, but I might share them earlier. 🙂 If you'd like to receive an email when they are shared, please email me.
Year-End Sales Event. Stampin' Up! has announced the list of products from the Holiday Catalog that will be retired at the end of this catalog period (or when the items are sold out – whichever comes first). Some of these items are marked down as part of the Year-end Sales Event. Click on the banner above to check out the sale.
Your Very Own Copy of the New Catalog. I'm soon mailing out Occasions Catalogs and Sale-a-Bration catalogs to all of my customers from the past year. If you haven't purchased from me in over a year or if you'd like to be my customer, please reach out to me (CLICK HERE TO EMAIL ME) or place an order. I look forward to sharing these new products with you.
Clearance Rack Refreshed. It's always a good day when Stampin' Up! adds new items to the Clearance Rack or further discounts the items that are already there. If you haven't already recently checked out the Clearance Rack, please head there now – lots of great, new stuff! To see all the items in the Clearance Rack, CLICK HERE.