What a wonderful time of year! A lot of our crafting time over the past several months has led up to today – Christmas Eve is here! As you are likely enjoying time with family and friends, I am doing the same. Doesn't mean there's not a lot of fun here. To welcome Christmas Eve and ring in Christmas, I'm sharing a parade of my favorite Christmas cards from the past several months. You can click on any of these project to read more about them in the original post. Enjoy!
I love that you stop by every day to see me – I am so grateful that I get to share with you each day. I hope your holidays are wonderful!
Santa stops by tonight – I've been good about 72% of the time. Can't wait to see what he brings me. 🙂
---
Need a Last Minute Gift? In Friday's post, I shared how you can give the gift of Paper Pumpkin to someone you love – just click on the picture below to learn more.
Thanks for stopping by today!
Brian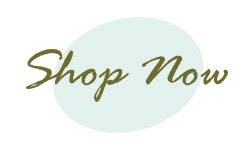 ---
Product Shares and Designer Series Paper Swatch Books. With the release of each catalog, I offer product shares and swatch books. It's fun o share these new products with you. I'm scheduled to release these on Wednesday, December 27, but I might share them earlier. 🙂 If you'd like to receive an email when they are shared, please email me.