I adore the entire team of designers at the Global Design Project. There's a boatload of talent and a ton of kindness in this group. One of my favorite challenges is to CASE (Copy and Share Everything) a project that one of the designers has made. Inspiration can be pulled from the layout, the colors, the theme, the images, the sentiments – must I go on? This week's designer is Krista Frattin – my super-talented friend from Edmonton, Alberta.
I first met Krista on my first Stampin' Up! Incentive Trip to the Caribbean. She and her beautiful family were assigned to the table right behind us. If you've ever been on a cruise, you might know what it's like to run into the same people at every turn (you could walk the whole boat and see no one you know – except that you keep ending up in the same place as that one family)? Krista's family was that family (and we couldn't have been happier).
Krista's projects have a very soft and sweet appeal. Her style is clean, and there's always something stylish and contemporary about her cards. I pulled several components of Krista's card to make a sweet Valentine's Day card:
Here's a look at Krista's card I CASE'd today:
Tips, Tricks and Reminders
Three Things I CASE'd. There are so many beautiful elements to Krista's New Year's card – the colors, the layout, the elements she incorporated. Here are the three things I was most inspired by when CASEing her card:

Layout. I love the large frame Krista created on the base of her card by cutting a small panel of Designer Series Paper – the large frame gives a great backdrop for the sentiment (and all the elements around the sentiment). I also love the placement of her sentiment and coordinating elements along the lower, left side of the frame.
Foil Elements. I love the foil doilies and shiny elements on Krista's card. She used the gorgeous Year of Cheer Specialty Designer Series Paper for the background – with foil elements. I used a page of hearts from Painted with Love that features little gold foil hearts. Love them!
A Celebration. Krista's card is a gorgeous way to celebrate the new year. My card celebrates Valentine's Day and love. I love an important celebration – and love is a great thing to celebrate.

Painted with Love Specialty Designer Series Paper. Stampin' Up! really pulled all the stops to make the GORGEOUS Painted with Love Designer Series Paper. With many shades of pink and purple, this paper looks like an artist just painted the patterns. My card features two designs from this paper – the hearts with gold foil hearts are on one side – the heart is cut from the other. Here's a look at the colors and designs in the Painted with Love Specialty Designer Series Paper: Here's a closeup of the two patterns I used on my card:
Color Combination. I don't normally think of Rich Razzleberry when I think about Valentine's Day, but when it's combined with all of these pinks, it really stands out. With Calypso Coral, Powder Pink and Melon Mambo on this card, Rich Razzleberry really stands out. Such fun! If you like this combination of Rich Razzleberry, Calypso Coral and Gold Foil, please save this:
Stamp Sets: Hanging Garden  Papers: Painted with Love Specialty Designer Series Paper, Rich Razzleberry, Calypso Coral, Whisper White  Inks: Archival Basic Black Accessories: Lots of Love Box Framelits Dies, Sunshine Wishes Framelits Dies, Classic Label punch, Stampin' Dimensionals
How fun would it be to make a pile of Valentine's Day cards with this simple layout? I hope you'll pop over to the Global Design Project to see the cards by the design team members and to play along with this week's challenge.
Thanks for stopping by today!
Brian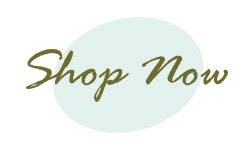 ---
My Favorite Things
Over the past two days, I've shared my favorite things from Stampin' Up!'s 2018 Occasions Catalog and 2018 Sale-a-Bration brochure. If you missed them, please take a peek – hoping my "picks" will help you decide which items you have to have from these new books – and there are a lot of things you need. 🙂
Join Me for a Spring Event in Atlanta!
In April, Stampin' Up! is hosting OnStage Local events for demonstrators all over the world. One of the local events will be local to me – here in Atlanta, Georgia! Along with some of my amazing team members, I'll be hosting a Spring stamping event the day before OnStage. This event – still unnamed and not-yet-fully-planned – will be Friday, April 7 at Cobb Galleria Centre. I'd love for you to join us!
Registration for the Spring Event will be open to a limited number of demonstrators – and the day will be FILLED with fun. I can promise some inspiring presentations, super-fun games, a high-quality swap and make-and-takes like nothing you've ever seen. The event will mirror the World Card Making Day events we've hosted the last five years.
If you'd like to see some of my write-ups about past events to gauge your excitement about this event, please click on one of the below links:
If you have participated in my events before, I'd LOVE for you to leave comments below about how much fun you had. I'd ALSO love for you to share this message with your friends and team members to encourage them to join us, too!
EMAIL ME HERE if you would like to be included on my emails as we fine-tune this fun event.