Stampin' Up! might is not in the wrapping paper business, but that doesn't mean we can't use Stampin' Up! products to accent the gifts we share with others. As I wrapped a birthday gift for a family member this weekend, I turned to my stash of ribbons, stamps and inks to make an already-fun wrapping paper even more special.
83.3% of my wrapping paper stash is Christmas-themed, so my choices were (1) a baby shower wrapping paper or (2) this fun, vibrant frog paper:
These fun frogs were more appropriate for an adult birthday than powder blue baby rattles, so I went with the frogs. How could I make these frogs special once I wrapped the gift? I love the shading in the paper – and I see several Stampin' Up! colors – so looked through my ribbon stash to see if I had any of these colors in stock. Score!
I tied a long piece of Lemon Lime Twist 1/2″ Finely Woven Ribbon around the box and tied a floppy bow. It coordinated perfectly! Here's a look a the box with the bow:
Such a simple addition! But I wanted more, so I decided to make a little 3″ x 3″ card to accompany the gift. We don't have any frog sets right now (if there is one, then I couldn't put my finger on it at the time). BUT…we do have a lily pad image in Swan Lake. With time ticking (why do I always wait until the last minute to wrap gifts?), I cranked out a quick card with two stamp sets that perfectly coordinate with this vibrant and fun paper.
Using the Swan Lake and Perennial Birthday stamp sets, I made this card to go with the gift:
So simple! There are no frogs on the card, but it coordinates with the fun wrapping paper, don't you think? Here's a look at Swan Lake stamp set:
The inside of this small card says "Wishing you the best on your special day." Here's a look at the sweet and versatile Perennial Birthday stamp set:
I love the colors in this paper and chose to work with the green and pink tones to make my card. If you are inspired by the combination of Lemon Lime Twist, Melon Mambo and Basic Gray, please save this:
Stamp Sets: Swan Lake, Perennial Birthday Papers: Lemon Lime Twist, Melon Mambo, Whisper White Inks: Basic Gray, Stampin' Write Markers (Lemon Lime Twist, Melon Mambo) Accessories: Lemon Lime Twist 1/2″ Finely Woven Ribbon, Whisper White 3″ x 3″ Envelopes, Stampin' Dimensionals
I was so excited for this simple card to come together quickly. I'm glad I had that ribbon on hand for such a fun accent to this gift.
Thanks for stopping by today!
Brian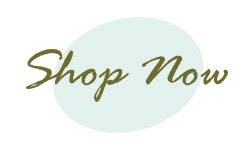 ---
MAKE THE MOST OF SALE-A-BRATION
Are you looking for ways to maximize your Sale-a-Bration rewards before the end of Stampin' Up!'s big sales event? Click on the logo above (or click here) to make sure you're maximizing the benefits. I want you to earn big! <3
---
BECOME A ROYAL
Have you ever thought about being a demonstrator? Now is a GREAT time to become a Royal. Here's what you can get with your Starter Kit when you join during Sale-a-Bration:
With your $99 Starter Kit, you get $125 of product (your choice) with FREE SHIPPING.
During Sale-a-Bration, you earn 2 free stamp sets (your choice) at any price. That's a HUGE bonus!
You will save 20% on everything you buy straight out of the gate (with an opportunity to save more).
You have access to sneak peeks and early product releases.
You get to be a part of our incredible online community. <3
I love our group and would love to introduce you to them. This is such a great opportunity for you to join or re-join. If you have questions, please email me. I'm happy to set up a call to chat with you about this amazing opportunity. You can JOIN NOW or EMAIL ME.