Did you celebrate the first day of Spring this past week? We've had LOVELY weather with a little cold snap this past week. If it doesn't feel like Spring where you live, then it's just around the corner, right? As Spring approaches, our attention turns to Spring-themed cards – Easter, Mother's Day, Spring weddings and any occasion that can be celebrated with vibrant flowers and beautiful colors.
As such, I'm kicking off two events to celebrate Spring – a Spring-themed Paper & Ribbon Share and a Spring-themed One-for-One Card Swap. Does it get any better than that?!
---
Spring Product Share
To help you stock up for all the cards you're going to make this Spring, I'm hosting a Spring Product Share. I've selected some papers, ribbons and embellishments from the Occasions & Annual Catalogs that will help you to make all of the great projects with beautiful Spring designs and gorgeous colors. To make sure you have these items for Spring, there's a quick turnaround on these shares, so sign up today!
Here's a look at what's included in both of these offerings (click on the picture below to see a printable .pdf):
AND if you request a seat in BOTH shares, I will also send you a small gift from me (because I love you that much). Here's how the shares work:
Sign up for a spot in one (or more) of the below product shares (form below).
I will bill you through PayPal when all four seats in your share are filled.
On Tuesday, March 27, I'll place an order for the closed out/paid shares.
Once I receive the product, I'll divide it up and ship it straight to you.
You will smile and be very happy.
Sign up today – I'm only accepting orders through Tuesday, March 27. <3
SIGN UP HERE:
---
Spring One-for-One Card Swap
I love to share with you, and I love when you share with me. I'm happy to announce the first One-for-One card swap of 2018! If you have never participated in one of my card swaps before, now's your chance. You don't have to make 20 cards or 10 cards or even 5 cards – just make one card and mail it to me with a self-addressed, stamped envelope. In return, you'll soon receive another card in the mail – and it will likely come from someone you don't know. How fun is that?! I promise you won't be disappointed!
Here's how it works:
You mail the following to me:
a handmade card (a standard 5-1/2″ x 4-1/4″ card) designed by YOU. Please make every effort to use products from the current Stampin' Up! catalogs. We are hoping for Spring-themed cards in this swap.
a self-addressed, stamped envelope (just fold one in half and include it with your card).
a wad of cold, hard cash (not required)
Please don't write on the inside of your card so that the recipient can use it (if they choose to), but feel free to stamp your name on the back. I will gather the cards I receive and will mix them up and mail them out so that everyone who sends me a card will receive a card in return. Oh, glorious day!
I must limit participation to one card per person and (sadly) to folks in the US address – I've tried to include other countries in the past, but the mail took too long to get here and get back to the participants. Sorry – I don't like for people to be disappointed – so thanks for understanding.
Mail your card and stamped, return envelope to:
Brian King
1758 Colt Drive
Atlanta, GA 30341
Please mail them as soon as you can – but make sure they arrive by Friday, April 13 – that's a little more than THREE weeks away. That's when I will sort them and then mail them out. I will also include photos of some of the cards on my blog (giving proper credit to the creator, of course).
If you want to check out the swaps we shared during last year's Holiday One-for-One Swap, you can see them here (take a look at all the comments these posts receive – you'll receive such great feedback for sharing your card):
Who's in? No need to sign-up – just mail me your card. Please email me if you have any questions – stampwithbrian@gmail.com. If you have participated in the swap in the past, please leave a comment on this post to let others know how much fun you had with it. 🙂
Thanks for stopping by today!
Brian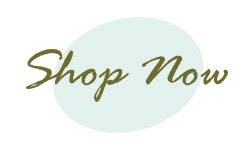 ---
MAKE THE MOST OF SALE-A-BRATION
Are you looking for ways to maximize your Sale-a-Bration rewards before the end of Stampin' Up!'s big sales event? Click on the logo above (or click here) to make sure you're maximizing the benefits. I want you to earn big! <3
---
BECOME A ROYAL
Have you ever thought about being a demonstrator? Now is a GREAT time to become a Royal. Here's what you can get with your Starter Kit when you join during Sale-a-Bration:
With your $99 Starter Kit, you get $125 of product (your choice) with FREE SHIPPING.
During Sale-a-Bration, you earn 2 free stamp sets (your choice) at any price. That's a HUGE bonus!
You will save 20% on everything you buy straight out of the gate (with an opportunity to save more).
You have access to sneak peeks and early product releases.
You get to be a part of our incredible online community. <3
I love our group and would love to introduce you to them. This is such a great opportunity for you to join or re-join. If you have questions, please email me. I'm happy to set up a call to chat with you about this amazing opportunity. You can JOIN NOW or EMAIL ME.